Sunday, 1 May 2022
Jurgen Klopp signs a new contract with Liverpool
By db-admin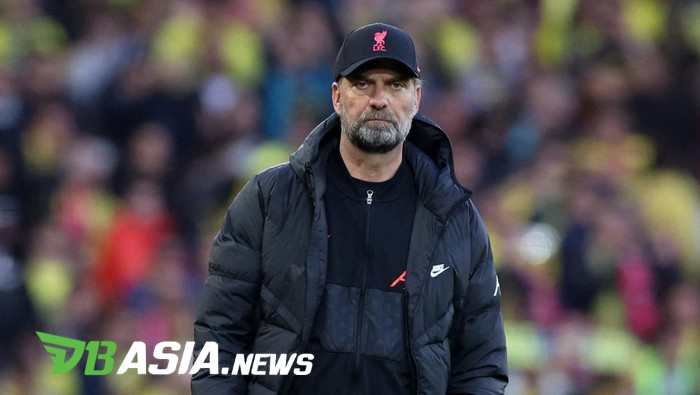 DBasia.news – Liverpool fans are happier now after seeing their favorite team win 2-0 over Villarreal in the Champions League semifinal first leg. That keeps the chance of the Reds' quadruple (four) season titles.
Liverpool have won the League Cup title this season. Elsewhere they are in close competition with Manchester City for the Premier League title, then will play Chelsea in the FA Cup final, as well as one leg up in the Champions League final.
In that good moment, Liverpool also gave fortunate news to the fans. As reported by Liverpool's official website, Jurgen Klopp and Liverpool have made a long-term commitment beyond 2024, the last year of their previous contract.
"Liverpool is delighted to announce that Jurgen Klopp has signed a new contract to extend his commitment to the club," read a statement on Liverpool's official website.
Along with Klopp's two assistants, Pepijn Lijnders and Peter Krawietz also signed new contracts. Klopp was also pleased with the news and shared his experience coaching the club since 2015.
"There are so many words I can use to describe how I feel about this news, happy, humbled, blessed, special and excited to be the start," Klopp said.
"There is so much love about this place. I know that before I came here I knew him better after I arrived and now I know him more than before."
"Like any healthy relationship, it should always go both ways, You have to be right with each other. The feeling that we really fit in with each other is what brought me here in the first place and that's why I extended before.
"This one is different because we have been together for a long time. I have to ask myself, 'Is it right for Liverpool if I stay longer'?"
"Together with my two assistant managers, Pep Lijnders and Pete Krawietz, we came to the conclusion that it was a 'Yes!"
"There is still a freshness about us as a club and this gives me energy. During my time here, our owners have been committed and energetic about this club and it is clear that now this applies to our future as I have ever known."
Good news for Liverpool fans and also bad news for rival teams as under Klopp's direction the Reds from Merseyside have become a tough and challenging team to beat. Klopp has won the Premier League and Champions League titles.