Monday, 29 June 2020
Jurgen Klopp's plan after Liverpool wins the Premier League
By db-admin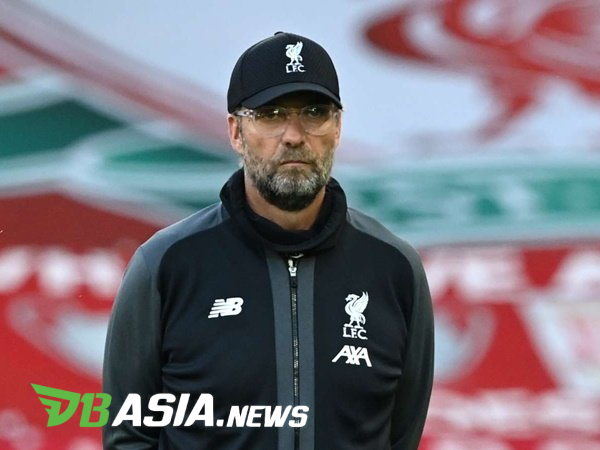 DBasia.news – Jurgen Klopp believes that Pep Guardiola and his squad and other teams that have rivaled Liverpool in the Premier League will not cease to grow and move forward. Therefore, the manager is currently continuing his long-term plans at Anfield.
The Reds have certainly locked their first Premier League title after waiting for 30 years after Manchester City surrendered from Chelsea in a Premier League match, Thursday (6/25) local time. Liverpool, who have now been confirmed to have won the Premier League, have also won the Champions League, European Super Cup and Inter Club World Cup.
When asked about plans with his squad after securing the Premier League title Klopp said, "I do not know what will happen next. The past 13 months have been an extraordinary time for us, that is true and I have also included a period of a year before this because it is the best period of my career in the world of football. "
"I am very lucky and thankful for being part of the success we have achieved but this has all happened thanks to the extraordinary consistent results that the players have shown. But the achievements that we have achieved will not make us stop. We will not stop, we will stay focused and we will try our best to take advantage of every opportunity available, "Klopp added.
"Not stopping does not mean we will always win everything, we will not stop to always try to get better because we can see that other teams have shown great quality and they will get better in the future," he continued.
Klopp, whose squad currently leads the Premier League standings by 23 points from their closest competitor, Manchester City, added: "City is an extraordinary team. I cannot promise that going forward will win us the title, but I can assure that we will always improve, although we have done a great job for the moment, but of course there are some changes that might be made to correct the shortcomings and adjust to the situation in the future. Maintaining consistency is certainly a challenge because it is a difficult thing to do, but if we can do it like now maybe we can maintain what we have achieved or we can even do better in the future. "
"When we were narrowly defeated by Manchester City last year, it was not a bad match as we were able to compensate for their game and put up a fight against a great team. Maintaining consistency in performance is certainly a possible thing to do as support from supporters is always an additional motivation for us to show the best in every game, " stated the manager.
"We are in a good situation. We don't want to be stuck in the past but we always try to make the past as a lesson to be better in the future. That's why we have reached the point and so we will try to keep up on what we have achieved, "he concluded.
Klopp, who was appointed manager of the Reds in October 2015 to replace Brendan Rodgers, has signed a contract extension with Liverpool until the summer of 2024. He said that his love of the city of Liverpool had made him want to serve longer for the club based at Anfield.