Tuesday, 20 September 2022
Juventus humiliated by Monza
By db-admin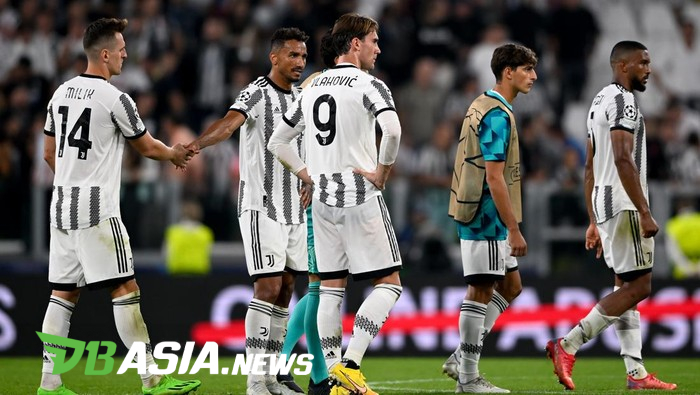 DBasia.news – Juventus carried out a revival mission in the 2022-2023 Serie A continuation against a senior team, Monza.
Unfortunately, instead of getting ahead, the Old Lady was humiliated by Monza and gave them their first win in Serie A this season.
Appearing at the Brianteo Stadium, the seeded Juventus instead had to play with ten players as Angel Di Maria was given a red card in the 40th minute.
Helpless in scoring a goal, Juventus was finally broken into by the hosts in the 74th minute, through the action of substitute, Christian Gytkjær.
This embarrassing result made Juventus even more depressed as they could only win in two matches out of seven appearances. Massimiliano Allegri's position is also under threat.
Marco Landucci as assistant coach of Juventus, accompanied the team in the match against Monza. He admits there is a lot to evaluate from Juventus, and it is better not to say a lot than to call for a lot of things.
"We have to do better. Monza dominated today and the red card affected the game, Angel reacted to provocations," said Landucci.
"In the second half we had some chances to score but this is a moment where we don't need to talk much. Maybe we still suffered a blow on Wednesday night [Champions League], but apologies now are pointless, we have to keep going, "he insisted.
Landucci asked all Juventus components to work even harder, and of course to prove everything with results, not words.
"To get out of this situation we all have to keep working hard and understand how to do better. The group is no problem, obviously the absence [due to injury] is felt, but there is no need for an excuse.
"We have to keep our heads and work with the facts, without giving up and prepare well for the next game. Now, everything seems dark and we have to overcome this moment, when you lose it's normal, just like it's normal for the fans to be angry with him. We certainly have to do better, because we all win and lose together, and together we have to get out of it."