Wednesday, 12 May 2021
Juventus is in danger of being absent in the Champions League after being overthrown by AC Milan
By db-admin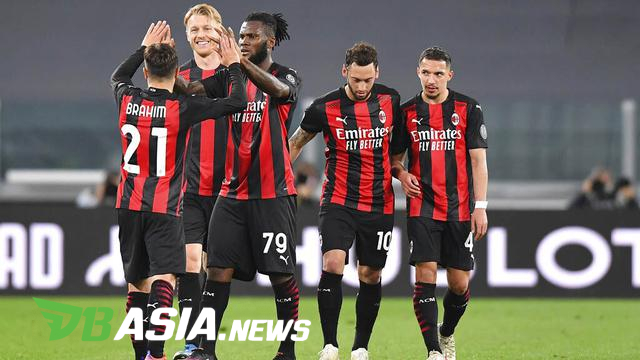 DBasia.news – From the Scudetto's nine times in a row defending champion, Juventus are now a hunter for the Champions League zone. Difficulties still continue for Il Bianconeri after losing 0-3 to AC Milan, Monday (10/05) am.
Il Rossoneri played Week 35 of Serie A in Turin and scooped three points through goals scored by Brahim Diaz (45 + 1′), Ante Rebic (78′) and Fikayo Tomori (82′). Milan fired five shots on target while Juventus has one, despite having 57% of the ball.
The result broke a record for Milan. According to Opta, Milan has long missed the win at Juventus headquarters in the Serie A match since March 2011 (won 1-0 at that time). Even the Allianz Stadium hasn't exist yet and Juventus is still headquartered at the Delle Alpi.
Milan's young player on loan from Madrid, Brahim Diaz has also set a record as the youngest Milan player to score at Juventus headquarters in Serie A. Diaz (21 years 279 days) equaling Alexandre Pato's record (19 years 103 days) in December 2008.
"I do not believe there is such a thing as a perfect performance, but we were almost perfect tonight," Pioli said in a press conference as quoted by Football-Italy.
"We played as a team that was mature, focused and determined, winning a very difficult and very important match. Milan have never won in this stadium, so it satisfies everyone."
Juventus' concerns
Cristiano Ronaldo has played in every Champions League season since 2003-2004 and has scored regularly in it since the 2006-2007 season. Juventus are currently in fifth place in the standings and only has three matches left.
This means that it is understandable for Juventus fans to be anxious to see that Andrea Pirlo's team will have a chance to play in the Champions League next season. Juventus are three points adrift of Atalanta and Milan who are in second-third and one point from Napoli who are in fourth.
In the three remaining matches Juventus will face Sassuolo (13/05), Inter Milan (15/05) and Bologna (23/05). Pirlo admits he is under pressure and will try to get the best of his team in the remaining matches.
"It's not that this team is resistant to change, but if you have some things in your mind and they get more difficult with certain players. If I can't get the best out of these players it's my fault and I definitely need to do better." added Pirlo.
"If something goes wrong, I take responsibility. This squad consists of great players, obviously something is not working." he concluded.