Sunday, 8 March 2020
Juventus President Wonder How Atalanta Can Be in the Champions League
By db-admin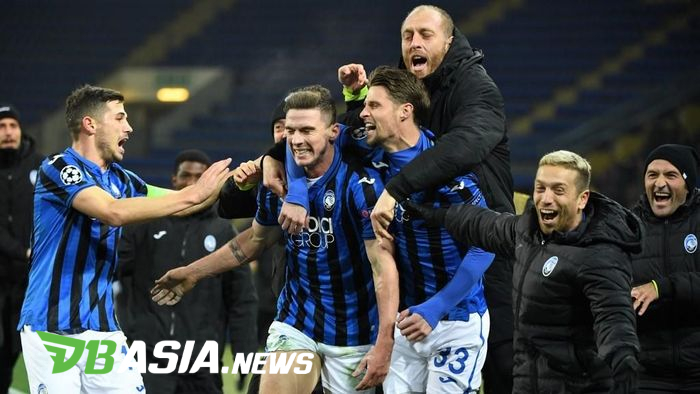 DBasia.news –  Atalanta is having a brilliant 2019/20 season. Despite that the president of Juventus, Andrea Agnelli was surprised Atalanta played in the Champions League.
La Dea qualified for the Champions League for the first time after finishing third in the Italian League last season. After qualifying for the knockout phase and became group runner-up, Atalanta's dream continues on the verge of passing to the quarterfinals. Following the 4-1 victory over Valencia in the first leg of the last 16.
Agnelli, who is also the boss of the ECA (European Club Association), said seeing their teams' performance in the league should not be enough to get them into the Champions League. Agnelli seems to want clubs only who have tradition competing in international level to compete in that elite competition.
Meanwhile, Juventus turned out having difficulties in the last 16. The Bianconeri are at risk of being eliminated after being defeated 0-1 at Lyon headquarters in the first leg.
"There need to be a discussion about the opportunity to competitions like this because you are part of a great league," Agnelli said. "I have great respect for Atalanta, but they entered the Champions League because of a good season and without any history in international competition. Is that fair?"
"AS Roma, for example, which in the past few years has contributed maintaining UEFA Italy ranking has to fail to get in the Champions League because of one bad season. With all the financial power, with all the involvement of all financial implications. We must protect investment."
"There are teams that win a league or cup and reach qualification just because based on the ranking in their country league. The point is how we balance between the contribution to European football and team performances every year," Agnelli added.
Agnelli's comments have not yet been responded by Atalanta. However, the Mayor of Bergamo, Giorgio Gori, dismissed Agnelli's ideas.
"I respect Andrea Agnelli, but I completely disagree," Gori tweeted on Twitter. "Instead of elite, wealthy clubs, I far prefer the results on the pitch and their services, while representing 'only' the provincial cities that have gained their place in Europe with sweat and imagination. It is called SPORTS."