Tuesday, 8 June 2021
Kevin De Bruyne has to undergo facial surgery before joining the Belgian national team
By db-admin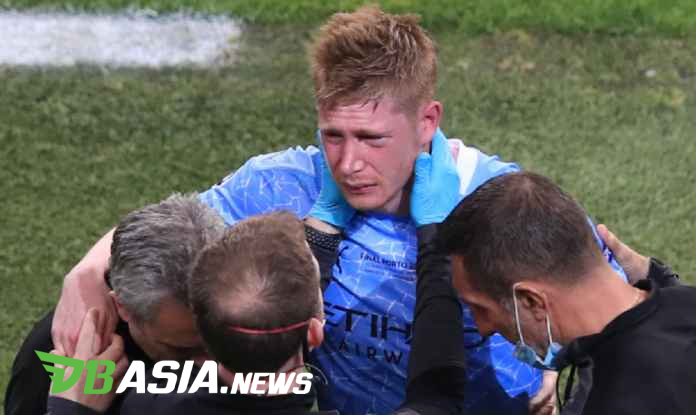 DBasia.news – Kevin De Bruyne will undergo facial surgery due to a previous injury. However, the surgery is relatively minor and he will join the Belgian national team on Monday (7/6).
"We decided Kevin De Bruyne needed a minor surgery. He will rejoin the team on Monday," Belgium coach, Roberto Martinez said as quoted by Reuters.
The Manchester City playmaker fractured his nose and left eye socket after colliding with Chelsea's Antonio Rudiger during last week's Champions League final.
"The operation is necessary for the long term. The operation lasted 20 minutes, and everything went well," Martinez said.
"The operation did not delay Kevin's return. The surgery could actually speed up his return because he doesn't need a face shield," he added.
However, Martinez expects De Bruyne to miss the inaugural Euro 2020 match against Russia on June 12.
The Belgian national team is still struggling with player injury problems ahead of the 2020 European Cup. Axel Witsel has been included in the squad, although he is still recovering from an Achilles tendon injury.
Eden Hazard is recovering from a thigh injury. "Eden can do almost anything in training. I feel that he will be fit," stated Martinez.
Hazard, who spent most of the season with Real Madrid, said when he joined the Belgium squad on May 31 he still had some problems with his thigh.