Monday, 2 December 2019
Kimmich and Goretzka's Comments on the Results of the 2020 European Cup Lottery
By db-admin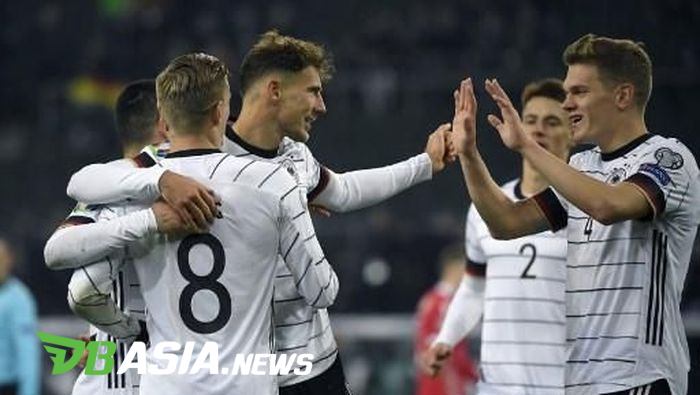 DBasia.news –  Germany, France and Portugal will clash with each other in the 2020 European Cup Group F. Two Bayern Munich players, Joshua Kimmich and Leon Goretzka, also commented on the matter.
For Leon Goretzka and Joshua Kimmich, the two pillars of the German national team, the lottery system is questionable. "We top the group in qualifications, then there are 2014 world champions, 2016 European champions, and 2018 world champions in one group. This is rather surprising. However, we will accept that, "said Goretzka who was agreed by Kimmich as quoted by Sportbuzzer.
Nevertheless, the two German national team players who defended Bayern Munich were not necessarily pessimistic. They believe the status of the host in the 2020 European Cup group phase will later be an advantage for Die Mannschaft to overcome France and Portugal.
"We have a big advantage because we play at home," said Leon Goretzka. "If you have big targets, you have to beat big teams, sooner or later."
Similar optimism was expressed by Joshua Kimmich. "In the presence of supporters, we still have a chance to create our own euphoria directly in the first match," said the right-back who is now transformed into the anchor midfielder. "I believe we have a good enough chance to qualify from the group."
Despite the optimism expressed by Leon Goretzka and Joshua Kimmich, the group with two strong teams is still worrying for the German national team. However, the country's football public certainly hasn't forgotten the chaotic performance of Joachim Loew's team during the 2018 World Cup group phase.