Friday, 23 October 2020
Klopp Changes His Three Players to Maintain Advantage over Ajax Amsterdam
By db-admin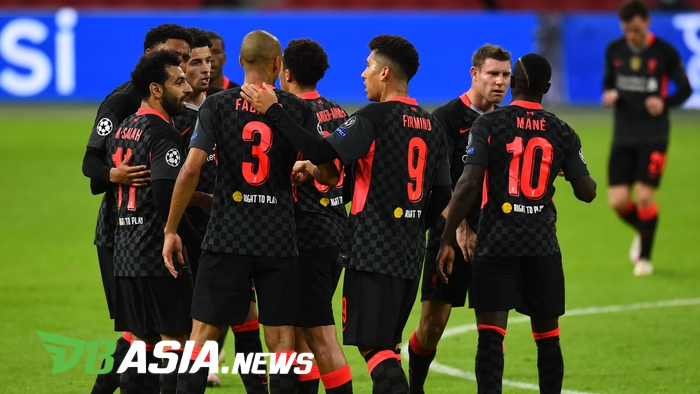 DBasia.news – Liverpool manager Juergen Klopp is willing to replace Roberto Firmino, Sadio Mane and Mohamed Salah in the middle of the match. This was done in order to maintain the advantage over Ajax Amsterdam.
Liverpool won 1-0 at home to Ajax, Johan Cruijff Arena, on the first matchday of Group D on Thursday (22/10/2020). The only goal for Klopp's team's victory was created by Nicolas Tagliafico's suicide in the 34th minute.
Despite winning, Liverpool did not have an easy match. Ajax is able to serve the Reds' attacking game.
The two teams responded to each other's attacks. Quoted from Opta, Liverpool opened 16 shots with 6 on target, while Ajax made 12 experiments with five aimed at Liverpool's goal.
Ajax almost equalized in the 37th minute. When Dusan Tadic's chip shot past Liverpool goalkeeper Adrian San Miguel, fortunately there is Fabinho who acrobatically sweeps the goal line.
An Ajax attack that chased an equalizer even made Klopp have to sacrifice the trio of Roberto Firmino, Sadio Mane and Mohamed Salah (Firmansah). The three of them were replaced simultaneously in the 60th minute with Diogo Jota, Takumi Minamino and Xherdan Shaqiri.
The German manager said that the decision had to be taken to reduce Ajax. The Reds then appear more defensive and rely on counterattacks with a 4-5-1 formation.
Klopp's decision to sacrifice the Firmansah trio proved observant with Liverpool being able to maintain their advantage until the end of the match.
"See, a game like this can be very wild. We have to defend together. We then defend with a 4-5-1 formation," Klopp said as quoted on Liverpool's official website.
"It means the wings have to be really involved in defense and then when we win the ball there is a lot of room for counter-attacks. That makes sense."
"The three players who came in were very good and fresh. In a complicated and difficult game on the pitch, this helps a lot,"
"Shaq gets a deflection, which is quite special. Taki is amazing at moving between the lines. Diogo Jota is a machine that can punish opponents one-on-one," he explained.