Thursday, 8 April 2021
LaLiga does not want to be careless in taking action against Valencia's racism case
By db-admin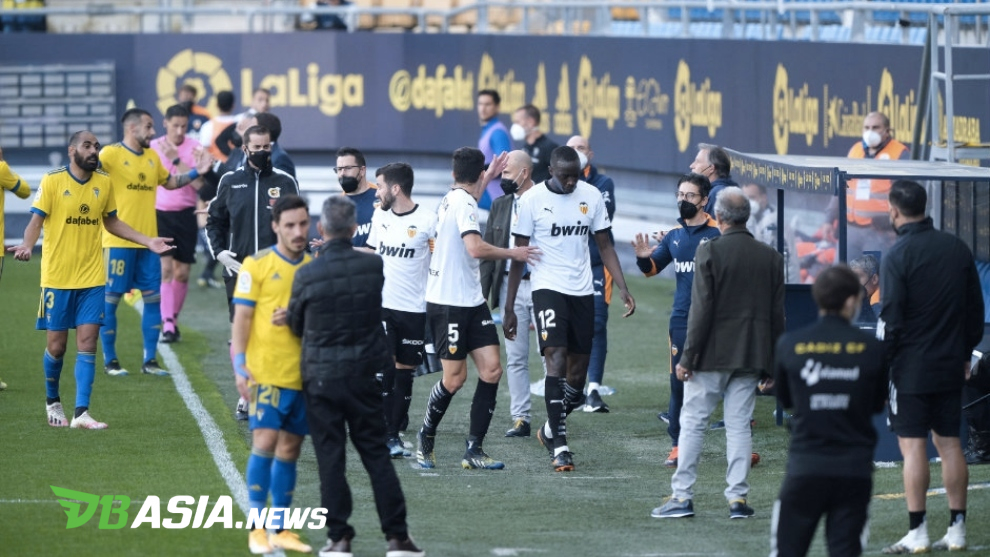 DBasia.news – LaLiga President Javier Tebas ensures that he does not want to be careless in taking action against cases of racism that have stained Cadiz's match against Valencia. His party will conduct an in-depth investigation to answer Mouctar Diakhaby's complaint.
The match between the two teams which took place at the Estadio Ramon de Carranza, Sunday (4/4), was stopped in the 29th minute. Diakhaby, who strengthened Valencia, suddenly got emotional.
The 24 year old player had to be calmed down by his team-mate as he almost got into a fight with Cadiz's Juan Cala. Diakhaby claimed to have received racial words from his opponent.
"He called me an annoying black man," said Diakhaby.
After knowing the cause of Diakhaby's anger, the Valencia squad actually went on strike and returned to the locker room. The match had to be delayed for 24 minutes before finally resuming.
When the match resumed, Valencia replaced Diakhaby with Hugo Guillamon. Meanwhile, Cala continued to play until the first half ended.
Cadiz finally won the match 2-1. But the incident in the middle of the match remains in the spotlight.
Cala himself denied Diakhaby's accusations. He also received support from his club.
This is what makes Tebas careful. He wants to continue to apply the presumption of innocence to all parties.
"Something happened in Ramón de Carranza and as we have done at other times with the racism incident, we have started internal procedures with videos and pictures of the match. It is necessary to see and clarify what happened at that time, "Tebas told Movistar+.
"We will clarify it because LaLiga does not allow negative things like racism. I think with the public we have stopped it enough but in this case the version is contradictory."
Not the first case
This is not the first case of racism to tarnish LaLiga's image. A year ago, Inaki Williams, who played for Athletic Bilbao, experienced racism from Espanyol supporters while competing.
Long before that, a number of star players such as Dani Alves to Samuel Eto'o also suffered the same fate. But Diakhaby's case is a little different as it was colleague who did it.