Wednesday, 15 March 2023
Leandro Trossard takes Eden Hazard's position in the Belgian ational Tetam?
By db-admin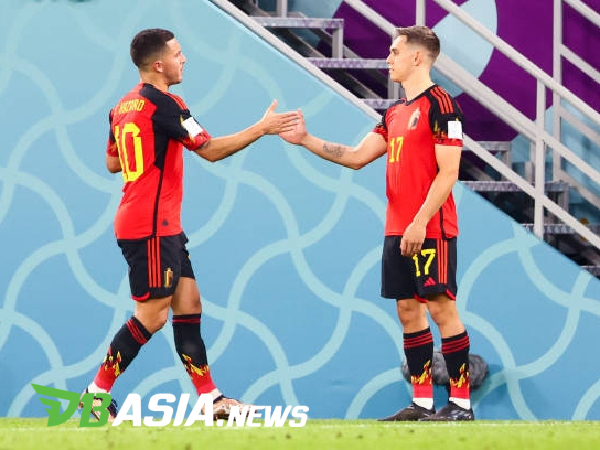 DBasia.news – Real Madrid star, Eden Hazard admits that Arsenal winger, Leandro Trossard should have taken his place in the Belgian national team at the 2022 World Cup. According to him, the former Brighton is worthy of replacing his role. Hazard himself has announced his retirement from the national team.
Hazard doesn't understand why he was even chosen to be a key player in Belgium in Qatar, while his performance alone at Los Blancos was far below standard. Meanwhile, Trossard at that time showed his stability with Brighton and is now shining even more with the Gunners.
"Before the World Cup, there was talk that Leandro Trossard should replace me. And it's really difficult to understand. He had a good season, and in the last training against Egypt he played, while I didn't play well. I even questioned why I played when he should have been on the bench," Hazard said.
"I started thinking about that [leaving the national team] after the European Championships in 2020. I had worked hard, I was injured, so I couldn't play against Italy. It was a big mental blow. Marouane Fellaini and Christian Benteke were my good friends in the national team, and I'm very close to them. That's not the reason to stop, but I miss them when they are no longer in the national team," said the former Chelsea star.
In the 2008-2022 period, Hazard has made 126 caps for Belgium, in which he recorded 33 goals. On 7 December 2022, following the elimination of Belgium in the group stage of the 2022 World Cup, Hazard announced that he was retiring from the international stage at a relatively productive age, 31 years old.
Hazard is predicted to leave Santiago Bernabeu at the end of the season after failing to build a career there. For nearly four seasons strengthening the Spanish capital club, he made a total of 73 appearances in various competitions, scoring 'only' seven goals.