Wednesday, 11 September 2019
Lionel Messi Has the Opportunity to Play in MLS
By db-admin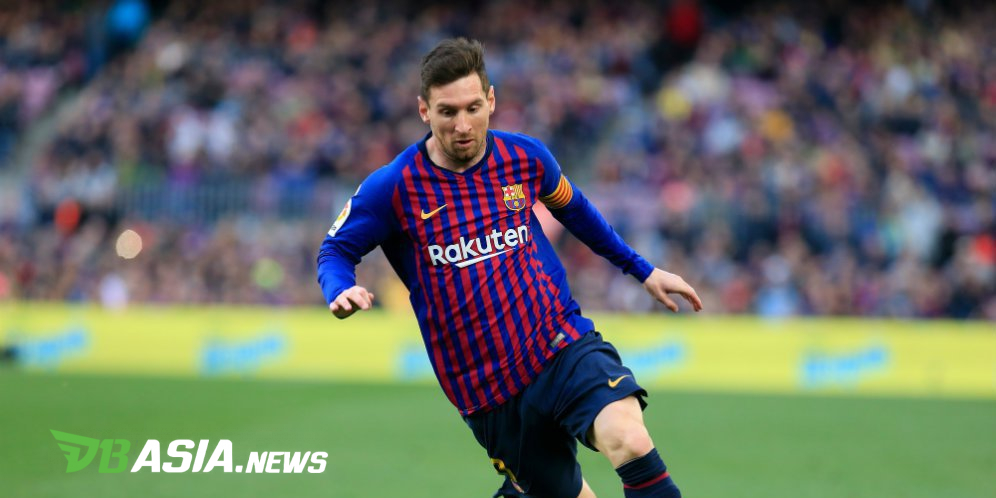 DBasia.news –  Mundo Deportivo, the Spanish media, includes news that Barcelona superstar, Lionel Messi, has the opportunity to end his career in MLS (Major League Soccer).
Lionel Messi's future in Barcelona has become an interesting conversation in Spanish football in the past week. El Barca who have tried to apply for a new contract has yet to receive the desired answer.
Based on the circulating news in Spain, Lionel Messi can leave Barcelona for free next summer. Even though he is still under contract until 2021, there is a clause governing him. The player is free to determine his future as long as he notifies the club at the latest in May.
Barcelona could not do much if in the future Lionel Messi chose to leave. A similar situation happened when Barcelona took off Andres Iniesta.
"Lionel Messi is still under contract until 2021. There is already an agreement if at the end of the season he can be free to leave on a classic basis," explained the president of Barcelona, ​​Josep Maria Bartomeu on Barca TV.
A number of media has began to guess which club will be the next destination of the 32-year player. One of the most likely team is Newell's Old Boys – Messi's childhood club.
Lionel Messi once said that he wanted to play at Newell's Old Boys before retiring. This was done as a thank you to Newell's Old Boys for opening the way for him to the world stage.
However, the latest news have stated that Lionel Messi has a career opportunity in MLS. The highest caste of football competition in the United States has indeed attracted a number of world footballers to enjoy their old age. Moreover, life outside the field is very supportive.
One of the MLS clubs that has a greater chance of bringing in Messi is Inter Miami. David Beckham's club is a new face in MLS.
Inter Miami is believed to have the financial ability to pay Lionel Messi's high salary. The indication was read after Beckham stated that he wanted to bring in another superstar, Cristiano Ronaldo.
Lionel Messi still has not defended Barcelona in the 2019-2020 season. As a result, El Barca has only won one victory, one draw and one defeat from the first three LaLiga matches.