Wednesday, 11 September 2019
Lionel Messi Is Free to Choose a New Club in 2020
By db-admin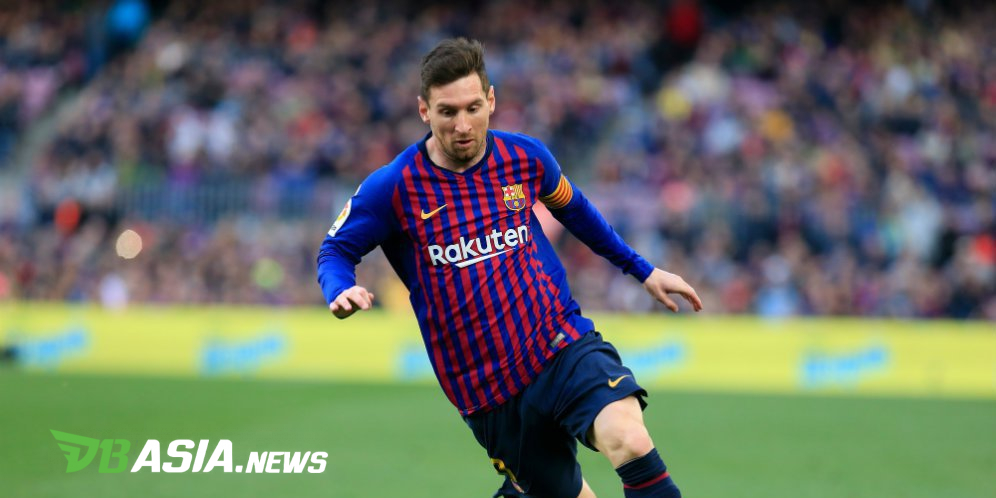 DBasia.news –  The shocking news was published by El Pais. Reportedly, the Barcelona superstar, Lionel Messi, can choose the club freely as of January 2020.
Barcelona supporters were shocked by the news of the Lionel Messi contract. Not without reason, apparently, the captain has a special clause in his contract.
Called if Lionel Messi has the right to leave Barcelona every free end of the season. Whereas Messi's contract with Blaurgana remains until 2021.
The news itself was confirmed by Lionel Messi's teammate, Gerard Pique. According to Pique, Messi does have this clause in his contract.
Now, it is known that Lionel Messi has the right to negotiate with any club every January 1. Media in Spain said Messi was considering to leave from the Nou Camp.
Even so, Barcelona President, Jose Maria Bartomeu, is optimistic that he will keep Lionel Messi. Bartomeu thinks Messi is a player who is loyal to the Blaugrana.
"Lionel Messi has a contract signed two years ago. There is a clause that Messi can leave before the 2020-2021 season takes place," said Josep Maria Bartomeu.
"Some players like Xavi, Andres Iniesta, and Carles Puyol have them. However, I am calm because Lionel Messi is very loyal to Barcelona," he continued.
Lionel Messi is a Barcelona football academy graduate. Messi was transformed into the club's all-time top scorer with 603 goals.