Monday, 1 August 2022
Liverpool managed to match Arsenal's Community Shield record after defeating Manchester City
By db-admin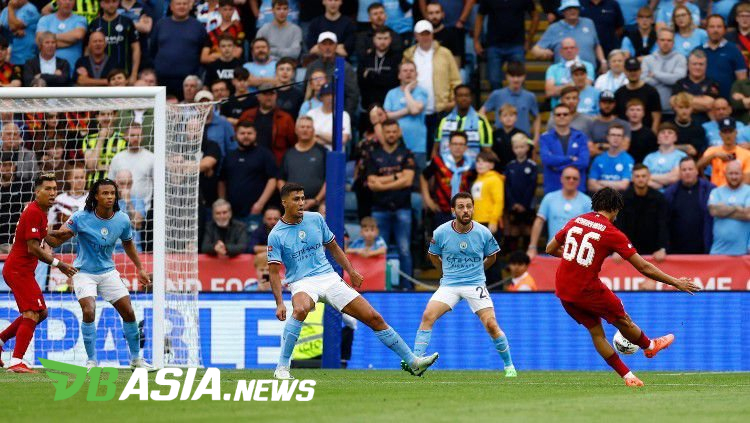 DBasia.news – Liverpool started the 2022-2023 season with a very extraordinary performance, the Reds as defending champions of the FA Cup defeated Manchester City the defending Premier League champions in the 2022 Community Shield match. This victory made the Reds equal Arsenal's Community Shield record.
The match between two teams who have been rivals for years in the race for the Premier League title is exciting. Liverpool stole the lead when the game had only been running for 21 minutes.
Starting from the movement of Mohamed Salah on the left side of the Man City defense, the ball was given to Trent Alexander-Arnold who went up to help attack. Alexander-Arnold fired a measured shot to the right of the Man City goal and could not be reached by Ederson Moraes. 1-0 Liverpool lead.
Since that advantage Liverpool controlled the game well and in the first half it was Man City who struggled to get the rhythm of the game, even though their striker Erling Haaland had two chances. The first half ended 1-0 to Liverpool's advantage.
In the second half there were several substitutions between the two teams. Man City continued to attack and finally scored the equalizer in the 70th minute. Starting from a Kevin De Bruyne cross, the ball was grabbed by Phil Foden and pushed over by Adrian, but the rebound was grabbed by Julian Alvarez and resulted in a goal. 1-1.
VAR has sparked drama again. In the 81st minute a penalty was awarded to Liverpool after seeing a handball by City defender Ruben Dias while trying to block the ball that was headed for Darwin Nunez. Mo Salah did not waste the penalty and scored a goal. 2-1 Liverpool lead.
Liverpool also killed the match with the third goal before the game broke up. In the 90+4 minute an error was made by the Man City midfield, the ball was taken by Liverpool players who immediately launched a quick counter-attack.
Mo Salah's cross was followed by Andy Robertson who went up to help the attack, then in the penalty box there was Nunez who immediately converted it into a goal. Liverpool also ended the match with a 3-1 victory. With 16 Community Shield titles, Liverpool equals Arsenal's record in second place under Manchester United (21 Community Shield titles).