Saturday, 3 April 2021
Liverpool Receives a Fund Injection of 540 Million Pounds
By db-admin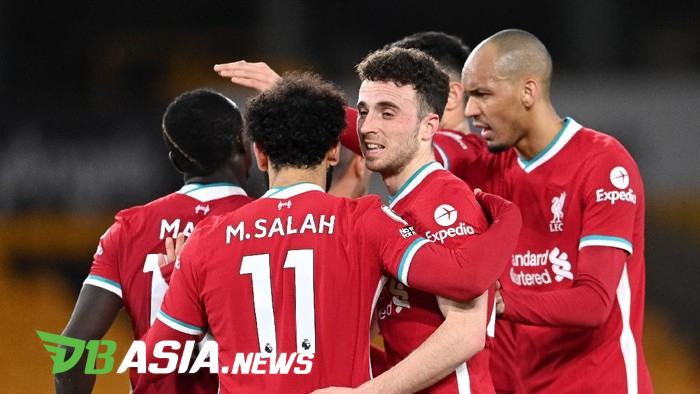 DBasia.news – Good news for Liverpool in their efforts to survive the coronavirus pandemic. The Reds had just received a capital injection of 540 million pounds.
It is the owner of Liverpool, Fenway Sports Group, which has a partnership with RedBird Capital Partners, a multi-national company from the United States which is in charge of many fields including sports.
The value of the collaboration is reported by the Liverpool Echo to reach 540 million pounds. Thus, this collaboration also raises the valuation of FSG as a sports company, which now exceeds five billion pounds.
For FSG, which is led by John W Henry, this cooperation is very beneficial for both parties. Later, the available funds will likely be used to strengthen Liverpool and also the Boston Red Sox baseball club.
This fund is certainly needed by Liverpool, which lost 120 million pounds due to the absence of spectators in the stadium due to the COVID-19 pandemic. In addition, Liverpool must also settle the debt for the construction of a new training center in Kirkby and continue Anfield's expansion plans.
Not only RedBird, there are also top basketball players LeBron James and two of his business partners Maverick Carter and Paul Watcher who are entitled to a 10 percent stake in FSG after this collaboration.
"To all fans and supporters: The desire to be champions always motivates us. The growth of FSG as an organization allows us to strengthen our existing resources and commit to our fans. We look forward to working with these amazing partners to bring FSG together to the next step," said one of the remarks from John W Henry, Chairman Tom Werner, and President Mike Gordon.
With such an injection of funds from RedBird, Liverpool fans are starting to hope that there will be big changes in the transfer market this summer. Because, so far FSG has often been criticized for being stingy in spending its money on the transfer market.
For example this season, when the crisis at the back was the reason Liverpool fell, after last season winning the Premier League for the first time in 30 years.
FSG has only just allowed the recruitment of two new defenders Ozan Kabak and Ben Davies, at the end of the winter transfer market last January. It could be that with this RedBird, Liverpool can realize the arrival of Kylian Mbappe or Erling Haaland.