Tuesday, 21 June 2022
Liverpool still believes in Salah's Performance
By db-admin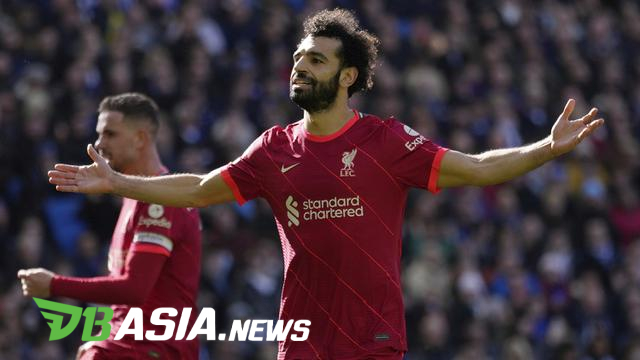 DBasia.news – Even though Liverpool have brought in a new striker, the Reds still believe in Mohamed Salah who will continue to show his best performances in the next year.
Since moving from AS Roma in the summer of 2017, Mohamed Salah has immediately taken the limelight. Salah became Liverpool's goal machine who gave difficulty to stop opposing players.
Amazingly, Salah has been fairly consistent. Last season, the Egyptian player became the Premier League's top scorer. Meanwhile, since joining, Salah has scored 156 goals in just 254 matches.
However, Liverpool have the opportunity to lose Salah. The Reds and Salah are at a stalemate in new contract negotiations. In fact, Salah's tenure will end in the summer of 2023.
The main background is Liverpool's actions in not wanting to comply with Salah's salary request. Reportedly, Salah wants an increase in wages of around 400 thousand pounds per week. For Liverpool, the amount was too high.
Liverpool also has the opportunity to lose Salah for free in the summer of 2023 as at that time the former Chelsea player will be on a free transfer.
However, Liverpool remained calm. The Reds are in no hurry to bring Salah back. In addition, Liverpool also remains confident that Salah will give his best for the next season.
Liverpool management is optimistic that the contract which only lasts one season will not have a bad influence on Salah. Moreover, the star has also confirmed that he will stay at Anfield.
Meanwhile, Sadio Mane chose a different path. With a contract that expires one more season, Mane chose to leave. Reportedly, Mane will soon become a Bayern Munich player. Liverpool receives 32 ​​million euros of fresh funds plus a bonus of 6 million euros from the transfer.