Monday, 16 March 2020
Liverpool Will Still Be Given Titles Even Though The Premier League Is Postponed
By db-admin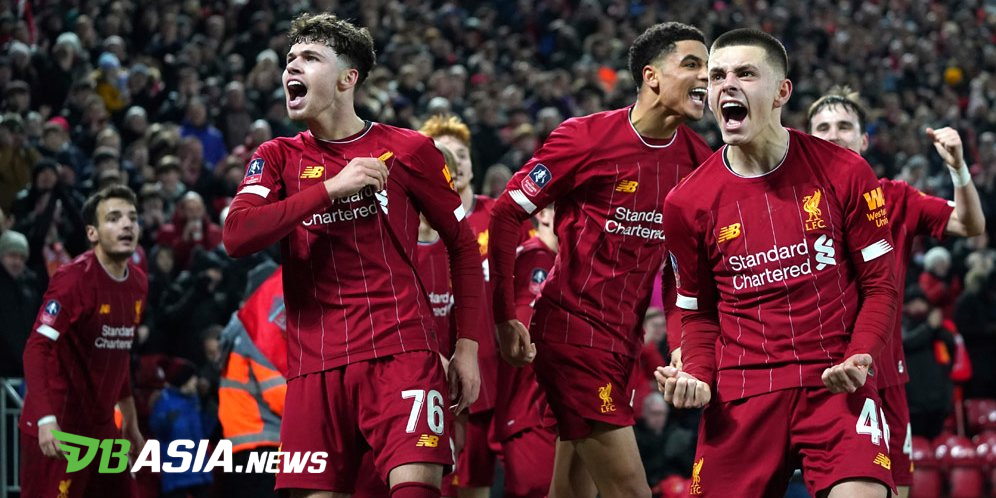 DBasia.news –  The Premier League is one of Europe's top leagues, which postponed the match until April because of the corona virus. The delay is quite alarming for Liverpool fans because this season is an opportunity to win the Premier League trophy.
As emerged from the Telegraph last month, there are no rules governing the situation that occurs in the 2019-20 season if the league is terminated because of a special or extreme situation.
While Liverpool closed the league competition which was postponed until week 29 with 82 points, 25 points adrift of Manchester City in second place and one match postponed. Ideally, Liverpool can secure the title if they win the remaining two matches.
The Premier League title is one of the longest waiting for fans and Liverpool last won it in 1990 (still in the First Division format). So it's natural for fans to worry about the delay – with the potential for the season ending sooner – because the corona virus threatens the chance of the Premier League title.
However, from the exclusive news published by the Telegraph, there is the potential for Liverpool to be awarded the Premier League title because other clubs are allegedly not objected to it, given the consistency of the Reds throughout this season before losing 0-3 to Watford some time ago.
In a joint post between Ben Rumsby, Jason Burt, Sam Wallace and Matt Law, Liverpool's rival teams in the Premier League do not mind if the Merseyside team wins this season – if the league is terminated due to the corona virus.
"As the Telegraph Sport revealed last month, there are no rules that govern what happens if the 2019-20 season is limited," the article in the Telegraph said.
"But a senior club executive revealed on Friday night that there was little opposition to give Jurgen Klopp's first English League title to foster children for 30 years, after the longest postponement of professional matches since the Second World War."
The thought of whether or not Liverpool's champion was expressed by one of the senior figures in the Premier League team told the Telegraph. According to him it is not relevant to talk about the latest because of the increasingly severe spread of the corona virus in Europe.
"There are many things at stake. There is a focus on whether Liverpool will be champions, but that will be irrelevant in the scheme of things. There is an intention we will restart, but is that possible (?)," Said the source.
The FA continues to negotiate to determine how football in England this season works – or not – because of the corona virus. The Premier League was postponed after Mikel Arteta, Arsenal's manager, was found to be positively corona and also three Leicester City players.