Monday, 7 June 2021
Making History, Roberto Mancini Wants Italy to Win 7 More Times
By db-admin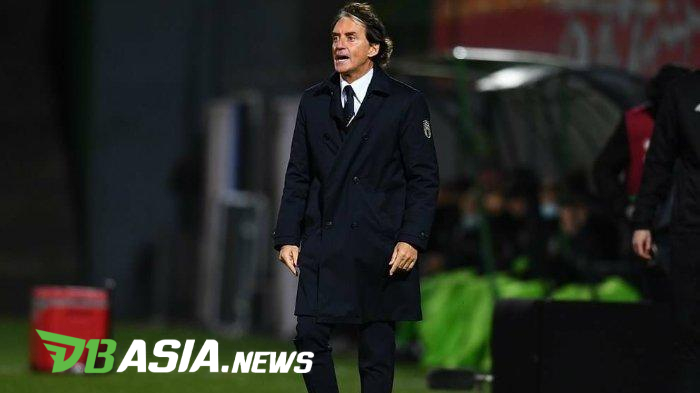 DBasia.news – Italy coach, Roberto Mancini, led his squad to win 7 more times after making history by beating the Czech Republic 4-0.
The Italian national team won 4-0 over the Czech Republic in the last test match before appearing at EURO 2020.
Gli Azzurri host the Czech Republic at the Renato Dall'Ara Stadium, Bologna, Friday (4/6/2021) evening local time.
Not having trouble, the Italian national team bulldozed Rep. Ceska with goals scored by Ciro Immobile (23′), Nicolo Barella (42′), Lorenzo Insigne (66′) and Domenico Berardi (73′).
This victory continued the good performance of the Italian national team in the hands of coach Roberto Mancini. The Blues are unbeaten in 27 matches in various competitions since September 2018.
Italy last lost to Portugal 0-1 in the 2018-2019 UEFA Nations League on 10 September 2018.
The Italian national team is also recorded to have always won and not conceded in the last 8 appearances in the UEFA Nations League, 2022 World Cup Qualifiers, and test matches.
Before hitting the Czech Republic 4-0, Italy consecutively beat Estonia 4-0, Poland 2-0, Bosnia-Herzegovina 2-0, Northern Ireland 2-0, Bulgaria 2-0, Lithuania 2-0 and San Marino 7 -0.
As quoted by Bolasport.com from Opta, for the first time in history, Italy won 8 matches in a row without conceding a goal.
His team will enter EURO 2020 with a very good performance, Roberto Mancini doesn't want Italy to hit the brakes.
Also Read: EURO 2020 Test Results – Ronaldo Almost Scored Comedy Goal, Spain vs Portugal Ended in a Draw
"We played well. It's a good test," said Mancini after the match against the Czech Republic as quoted by Tuttomercatoweb.
"Are these 11 starters who will be anti-Turkish? Chances are."
"If we play well, we can achieve our best at EURO 2020."
"There are still 7 games to win. There is still a long way to go."
What Roberto Mancini means there are still 7 more matches to win of course is the entire EURO 2020 tournament.
If they want to become champions, EURO 2020 contestants have to go through 7 matches: 3 in the group stage and 1 each in the round of 16, quarter-finals, semi-finals and finals.
The Italian national team will open the curtain on EURO 2020 by facing Turkey on June 11 in Rome.
Italy are in Group A EURO 2020 with Turkey, Wales, Switzerland.