Tuesday, 29 March 2022
Man United Are Advised to Sell Marcus Rashford at a Low Price
By db-admin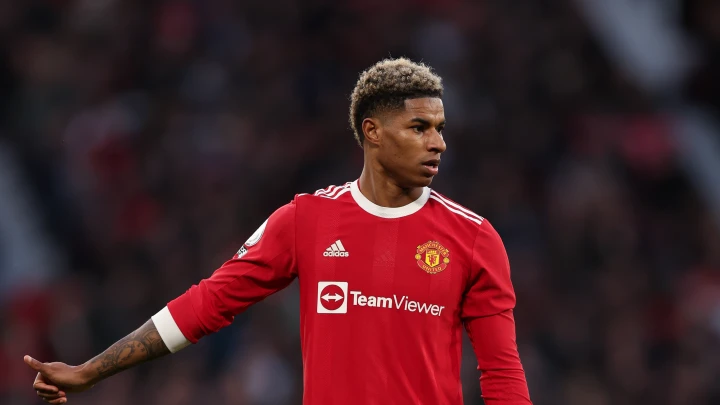 DBasia.news – Manchester United legend Paul Parker has commented on Marcus Rashford's future at Old Trafford which is currently being shrouded in gray. If Rashford wants to be released, Parker thinks Manchester United must sell him at a low price.
Marcus Rashford's performance at Manchester United throughout this season is still far from satisfactory. Despite having been given the opportunity to appear 19 times in the Premier League, Rashford was only able to score four goals.
The decline in his appearance at Man United then also influenced his career in the national team. In this month's international break, Rashford did not get a call from Gareth Southgate's Three Lions squad.
Not only that, Ralf Rangnick, who initially always trusted Rashford, in the last few matches also preferred to park him on the bench.
This condition was then reported to have made Rashford not feel at home at Old Trafford. Even some media in England claim Rashford has opened up the opportunity to leave Manchester United next summer.
Responding to the news, Paul Parker actually made a statement that further heated the situation. Parker gave support for United to release Rashford to another club at a low price.
"If Marcus Rashford is going to be sold, then he has to be sold cheaply. You can't put a price tag on him at the moment, because he has never moved," Parker told Mirror Football.
"What will happen if it lasts until the end of the season and a new coach comes in? He has to talk to the new management about what he really wants to do."
Currently, several big clubs are starting to square off to bring in Rashford. But lately, Arsenal and Paris Saint-Germain have become the two leading clubs to bring in Rashford in the summer.