Saturday, 1 May 2021
Manchester City Creates a Beautiful Night in Paris, Pep Guardiola Reveals the Secret of Overthrowing PSG
By db-admin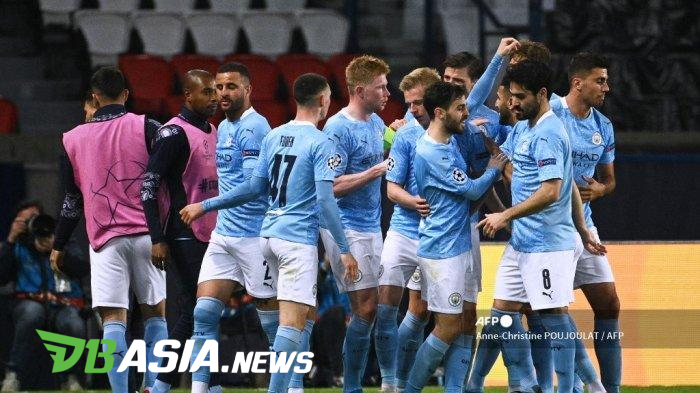 DBasia.news – Manchester City manager, Pep Guardiola, revealed the recipe for turning things around for Paris Saint-Germain. Guardiola managed to make The Citizens more successful in the second half.
Manchester City fell behind first through Marquinhos' goal in the 15th minute. Then, the Citizens responded twice through Kevin De Bruyne (64′) and Riyad Mahrez free kicks (71′). Man City also won 2-1.
Pep Guardiola admitted the first half didn't go his way. Luckily, Man City's players made significant changes in the second 45 minutes. Guardiola asked the players to appear more relaxed.
"Sometimes, you need to appear more calm. The first half is very normal. In 180 minutes you don't want to lose the ball. You don't play freely," Guardiola told BT Sport.
"We changed the way we pressed. We were very passive. In the last 10 to 15 minutes we were more aggressive because it was not easy against Neymar, Mbappe and Di Maria."
"After scoring the first goal, we scored one more goal. We are very satisfied with this performance," said Guardiola.
"However, this is only halfway through and we still have many minutes left to beat them. PSG is a team where anything can happen."
Pep Guardiola also praised the action of his players. Moreover, with these results Manchester City's steps in the second leg became easier. Man City took home a win and two away goals.
"Sometimes, every player has the touch to get the ball. It's normal. This is the first semi-final for many players and they want to do their best," said Guardiola.
"In the last 10 minutes of the first half we played well. The performances of each line in the second half were very good. We scored two goals away. That was very important."