Sunday, 16 February 2020
Manchester City is prohibited from playing in the Champions League for 2 years
By db-admin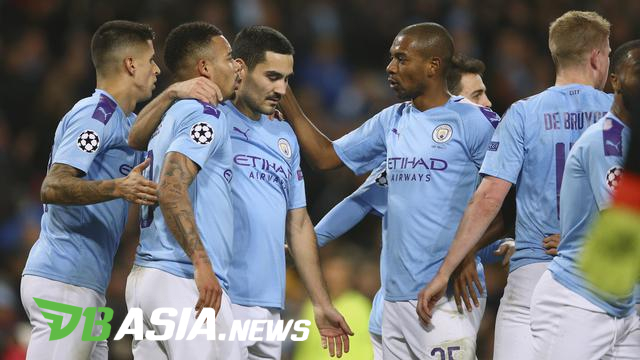 DBasia.news –  The European Football Federation, UEFA, officially sentenced Manchester City for evidence of violations of the rules of the Financial Fair Play (FFP). Sanctions given to The Citizens in the form of a ban on playing in the Champions League for 2 consecutive seasons.
Man City offenses are in the severe category and they were also fined 30 million euros. Not only sanctions in the form of fines, The Citizens – Man City's nickname – also received severe sanctions from UEFA in the form of a ban on appearing in European club competition for two consecutive seasons, whether it's the Europa League or the Champions League.
"The adjudication room, after considering all the evidence, has found that Manchester City committed a serious violation of UEFA club permits and fair financial regulation by overestimating sponsorship income in its accounts and in information sent to UEFA between 2012 and 2016," said a statement from UEFA.
Knowing this, Man City did not remain silent and prepared to appeal to the World Sports Court (CAS). They hope that the sentence can be revoked or lightened.
"This is a case initiated by UEFA, demanded by UEFA and judged by UEFA," said a statement from Manchester City.
"With this process of prejudice now ended, the club will pursue an impartial assessment as quickly as possible and therefore, in the first instance, will begin the process with the Arbitration Court for Sports (CAS) at the earliest opportunity."
With that sentence, if applicable and if City's appeal fails in CAS, then it is clearly a great loss. The absence of two consecutive seasons in the Champions League will affect their finances and the club's potential to recruit top players in Europe.
Pep Guardiola, Man City's manager, could also leave the club (Juventus are reportedly interested in signing him) due to the sentence. Moreover, Guardiola has offered two Premier League titles, one FA Cup, two League Cups and two Community Shield titles since handling City in 2016.
UEFA did not show detailed evidence that ensnared Manchester City. The sentence also came after the leaking of confidential information by Der Spiegel, German media, in 2015, which showed the manipulation of Man City sponsors.
There are allegations of two serious violations committed by Man City. First, they deceived the UEFA investigating agency with financial information that did not correspond to reality. Then the second is the involvement of third parties.
The company, located in Abu Dhabi and owned by the club's owner, Sheikh Mansour, is involved in financing the transfer of players fully in the transfer market. They 'smuggled' money through sponsors and into financial clubs. As a result, the club's financial condition always appeared healthy and is relatively safe.
One of the rules of the FFP prohibits the involvement of third parties and of course providing false information is also a multiple violation. It is interesting to look forward to whether Man City's appeal will bear results through CAS.