Tuesday, 21 June 2022
Manchester United has difficulty signing Jurien Timber due to Louis Van Gaal
By db-admin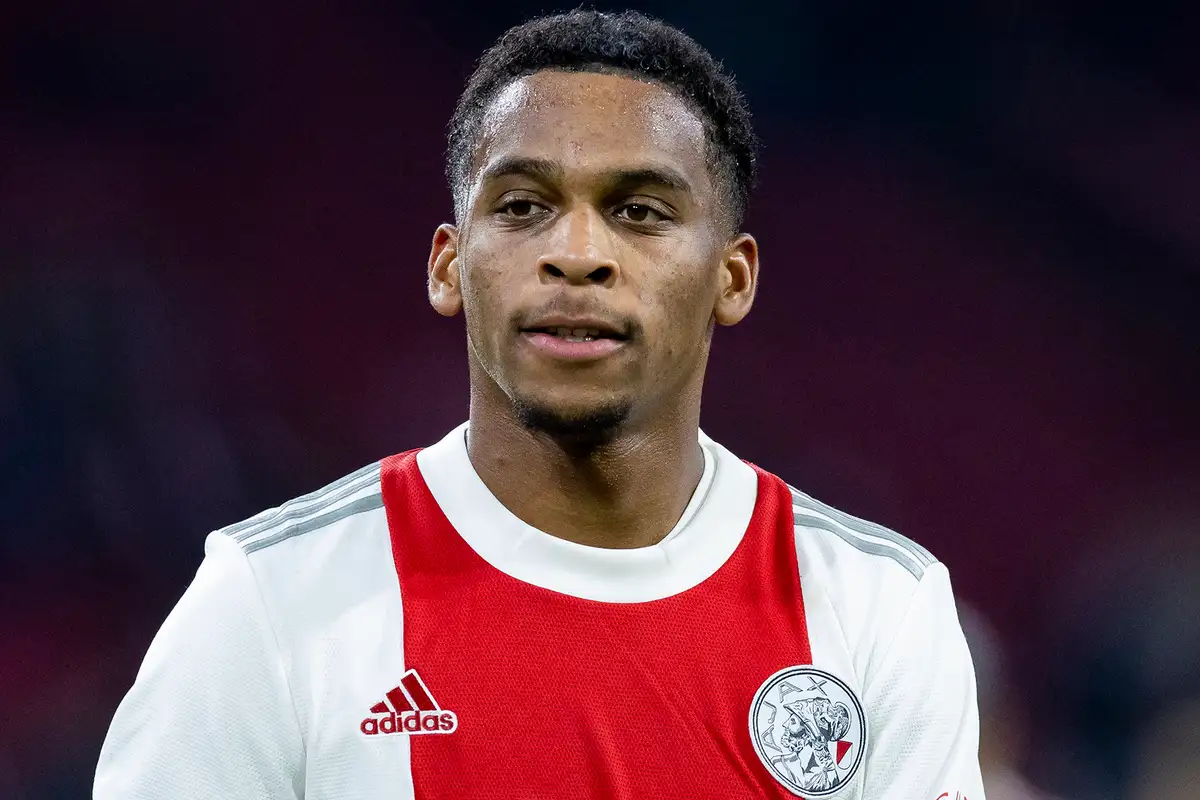 DBasia.news – Manchester United have not recruited any new players in the 2022 summer transfer market. There are many lists of names that they want to recruited, one of which is Jurrien Timber, but it will be challenging due to Louis Van Gaal.
Ten Hag is from the Netherlands and is a former coach of Ajax Amsterdam. He was also linked with players from the Netherlands and also former players, such as Jurrien Timber, Frenkie de Jong, Antony (not from the Netherlands), and other targets such as Christian Eriksen.
No transfers have been completed yet. The De Jong transfer saga drags on, while there is an interesting story about Jurrien Timber. Everything went well until the intervention of former Manchester United coach, Louis van Gaal, who is now in charge of the Dutch national team.
"I think a player of his quality can play in the Premier League. That's not a problem. If he had to make this big move now, that was the question. I don't think it's wise (to move to United). He has to play," said Van Gaal some time ago.
Van Gaal indirectly warned the 20-year-old defender not to rush to head to United, because if he was there it could be that Timber rarely plays and Van Gaal will find it difficult to call him up to the Dutch national team.
What he said is true but there is no guarantee that Timber will not play if he plays at United. Since that moment Man United should have been on the right track to sign him, money was not a problem.
However, Dutch journalist, Marcel van der Kraan, believes Van Gaal has again 'prevented' Timber from joining Man United. He told De Telegraaf.
"Totally dead in the water (tough for Timber to head to Man United). The player I thought was ready to come, his agent went to London, to the Manchester United office two weeks ago, had a great conversatio. Money was never an issue, said Van der Kraan.
"But then one person showed up, Louis van Gaal. He told the players at the Dutch training center, look if you go there, I think your chances can be limited to play for Holland in the World Cup three months later.
"Now for Jurrien Timber, a great Ajax-style player, a Ten Hag-style player, that's a bit of a blow. Louis Van Gaal made it clear that he wouldn't be in his Dutch team if he played every week for United."
Van Gaal coached Man United mid 2014-2016. In 2016 he was dismisse and replaced by Jose Mourinho despite winning the FA Cup.
Since then, Van Gaal has had a grudge against United, at one point he didn't recommend Ten Hag to join the 'commercial team' until he judged that the management of the club led by Ed Woodward did not understand football.