Thursday, 2 March 2023
Manchester United legend considers Erik ten Hag an angel
By db-admin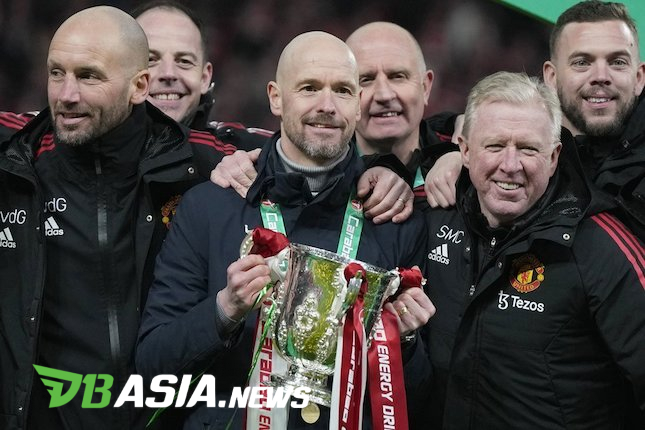 DBasia.news – MU legend Roy Keane praised Erik Ten Hag's work this season. Keane believes that Ten Hag was able to become an angel in the midst of the crisis that hit the Red Devils after Sir Alex Ferguson.
The 2023 Carabao Cup title is evidence of the new strength that Ten Hag has built. In the top party, MU managed to beat Newcastle United with a score of 2-0 on Sunday (26/2/2023).
After successfully securing the Carabao Cup title, Roy Keane explained the reasons behind selecting Ten Hag as MU coach. Not only dealing with crises, Keane explained that Ten Hag was even assigned to build a new MU.
"Erik ten Hag was brought in to try and rebuild the club, make them more competitive," said Keane as quoted by Sky Sports.
Roy Keane considers what Ten Hag has done for more than half of the 2022/23 season to be extraordinary. Keane feels that Ten Hag has so far managed to get MU out of the crisis they are experiencing.
According to Keane, MU players have had problems on and off the field in recent years. Keane even said that before that period, MU played not as a team.
"What happened in the last few years, I am very critical, I don't like what they (MU) are fighting for."
"They are not a team, they are not together, there are problems on and off the pitch, but what the manager (Erik Ten Hag) has done in such a short time is fantastic," said Ten Hag.
Roy Keane sees the direction of Ten Hag's work at MU is on the right track. Keane feels that currently Erik Ten Hag's players know what it means to play for The Red Devils.
According to Kean, every MU player must have the desire to win in every game and end up being a champion. The Carabao Cup title and victory against Barcelona are proof of this growing feeling thanks to the presence of Ten Hag.
"They've signed well, they've got fire. They weren't at their best today but they won football games and the fans appreciate that."
"There's a lot of hard work ahead, the players have to use this as a springboard to get more trophies over the next few years, that's what playing for Manchester United is all about," Keane added.