Thursday, 9 March 2023
Marco Asensio will hear Barcelona's offer
By db-admin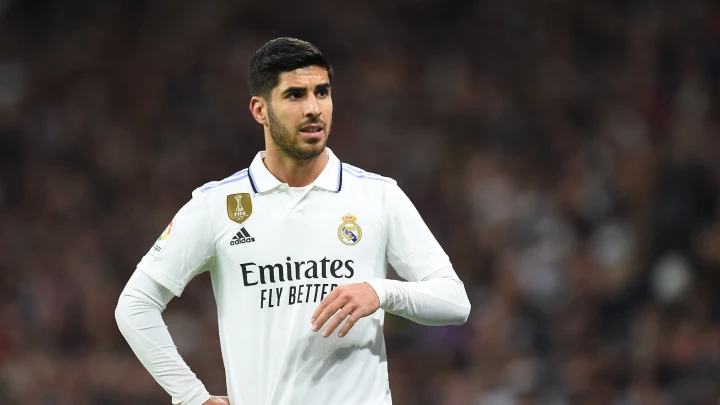 DBasia.news – Marco Asensio, Real Madrid player, is reported to be leaving the Santiago Bernabeu at the end of this season. Players who can appear in several positions are ready to listen to the offers that will be made by Barcelona.
Marco Asensio has strengthened Madrid since 2015. Previously, he was part of the RCD Mallorca academy.
Since then, Asensio has often become Madrid's ace when facing deadlocks. Asensio's ability to play in multiple positions is also an advantage.
However, Asensio is now not the first choice. He is only a coating on the wing line. Not surprisingly, the player wants to leave in order to increase playing time.
The momentum for Asensio to leave is increasingly open after his contract ends this season. Even though Madrid wants Asensio to stay, the chance to leave the Santiago Bernabeu is open.
According to reports circulating in Spain, Barcelona is one of the clubs interested in Asensio. Moreover, Asensio can be brought in on a free transfer.
For Barca, Asensio is also not a new name. In 2014, Barcelona joined the hunt for Asensio. However, at that time Barcelona's offer was too low.
Good news for Barcelona, Asensio is reportedly willing to listen to incoming offers. Asensio has no problem moving.
However, before bringing in Asensio, Barcelona needed to release one of their wingers. Barca also needs to recalculate expenses so they don't collide with LaLiga regulations.
As well as Barcelona, AC Milan and Arsenal have also put their radar on Asensio's future developments. With his ability and 27 years of age, bringing Asensio for free is indeed an attractive option.