Monday, 12 October 2020
Marcus Rashford Will Continue to Help Vulnerable Children
By db-admin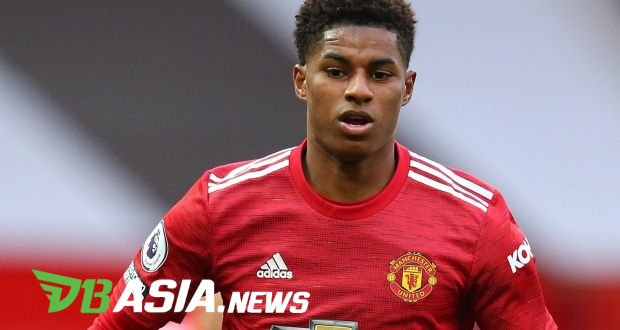 DBasia.news – Manchester United striker Marcus Rashford promised to continue the struggle to support vulnerable children after being awarded the Member of the British Empire (MBE). The award is given for his contribution to humanity which provides free food to underprivileged children.
For Rashford's noble action, the British Government also issued a policy of free food and school vouchers during the lockdown. The British government ensures that children in need don't go hungry during the summer holidays.
The 2020 Queen's Birthday Award was supposed to be held in June but was delayed. The goal is to create names that play a crucial role during the pandemic. Rashford was one of those people.
"I am very honored and humble. As a young black man from Wythenshawe, I never thought I would accept MBE, let alone MBE at the age of 22, "said Rashford in a statement quoted by Sportsmole, Saturday (10/10).
Rashford said, this is a special moment for him and his family, especially his mother who should deserve the award. He believes that the struggle to protect vulnerable children is far from over. Therefore, he will continue to fight for it.
Rashford urged the government to extend vouchers to vulnerable children during October. The reason is, Britain will face an increase in unemployment due to the pandemic. This step is considered to reduce the problem a little.
"Let us stand together in saying that no child in England should sleep hungry. As I have said many times before, no matter your feelings or opinions, not having access to food is not the child's fault," he added.
Manchester United pay tribute to Rashford. Everyone at MU is proud of what he does. The work she does is partly used to help vulnerable children.
"His campaign has raised awareness of crucial issues and made a positive difference, and we are delighted to see his efforts recognized with this honor," said a club statement.
The Rashford family also supported Rashford's actions. The family even supported Rashford's campaign.
"We are all very proud of what he has done and everything he has done for the community and himself," said a family spokesman.