Thursday, 18 February 2021
Mason Greenwood Ensures With Manchester United until 2025
By db-admin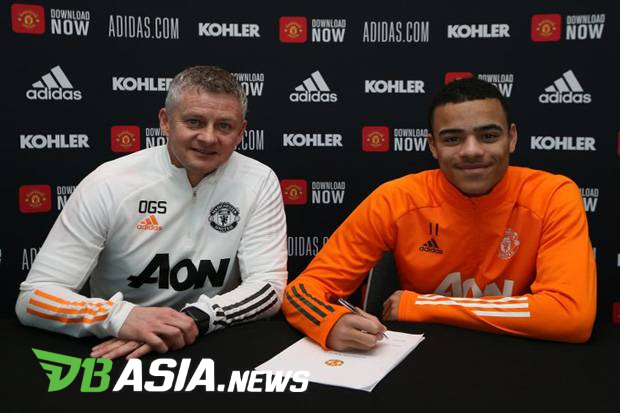 DBasia.news – Manchester United have just made a decision regarding one of its young stars, Mason Greenwood. The Red Devils have successfully extended the 19-year-old player's contract until 2025.
Greenwood is an original product of the Manchester United academy. He signed his first professional contract on October 2nd, 2018, or the day after his 17th birthday.
Greenwood's competitive debut occurred in a crucial match. He entered as a substitute when Manchester United made a comeback against Paris Saint-Germain in the second leg of the last 16 of the 2018-2019 Champions League.
But Greenwood has only really been promoted to the first team since last season. He answered that belief by scoring 17 goals.
"Mason is an extraordinary talent and another great example of the type of player our Academy produces. He has made great progress this season, showing real maturity and adaptability to his game," said Manchester United manager Ole Gunnar Solskjaer.
"Masons are naturally talented and have a brilliant attitude; we know how important he is for Manchester United in the coming seasons."
Greenwood was in the spotlight after taking disciplinary action while defending the England national team at the start of this season. After that, his appearance started to decline.
However, this does not appear to make Solskjaer doubt Greenwood's quality. The signing of this new contract is proof.
Greenwood cannot hide his happiness with this new agreement. He is determined to repay the trust given by performing optimally and of course trophies.
"When you joined this club at the age of seven, you only dreamed of playing for the first team one day. I have worked really hard to get to this level and the last two years have been amazing," said Greenwood.
"I want to repay the support that everyone has given me over the years and show everyone what I am capable of."