Monday, 3 May 2021
Messi is reportedly ready to sacrifice his salary in order for for Barcelona to bring incan bring Haaland
By db-admin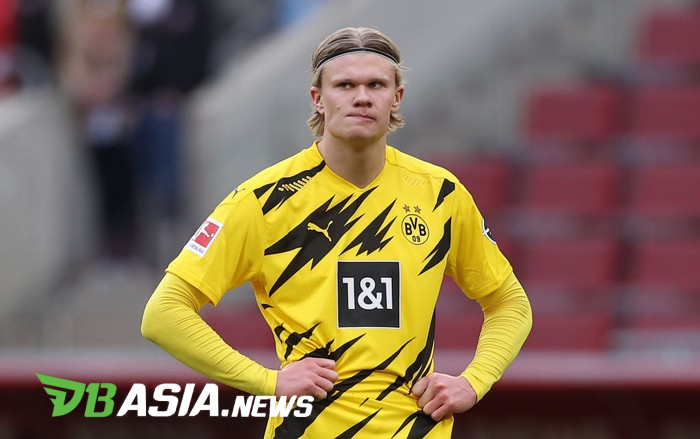 DBasia.news – Lionel Messi is speculated to have agreed a new contract at Barcelona, ​​which includes a pay cut. That is to accommodate Barca's pursuit of Erling Haaland.
Messi's contract at Barcelona expires next summer. The continuation of La Pulga's career with Barca continues to be a matter of speculation, one of which is because he once submitted a request to be released by the Catalan club.
However, over time and there is a change in top positions at Barcelona, ​​Lionel Messi this week is reportedly ready to stay at Barca and sign a new contract.
It was further stated, as reported by talkSPORT, that Lionel Messi is ready to accept a salary cut which has now reached 40 million euros per season so he can stay at Barcelona.
However, added by Eurosport, Messi is only willing to sign a new contract with a salary cut if Barcelona can show its ambition in the transfer market.
It is for this reason that Joan Laporta is said to be ready to accommodate Lionel Messi's wishes. After being elected as the new president at Barcelona, ​​Laporta has indeed emphasized that maintaining Messi is his top priority.
For this reason, Laporta also reportedly promised that Barcelona would immediately begin negotiations to hook Erling Haaland. In order to realize Haaland's potential transfer from Dortmund, Messi's salary must be cut.
Not only that, Barcelona reportedly also still needs additional funds to be able to meet Dortmund's valuation of Erling Haaland. Regarding this, it is said that Laporta has been trying to arrange a meeting with an investment firm.
Barcelona itself is claimed to feel confident in realizing Erling Haaland's transfer, one of which is because of Joan Laporta's personal closeness with Mino Raiola, who is the player's agent.