Thursday, 24 November 2022
Mexico doesn't want to just pass by at the 2022 World Cup
By db-admin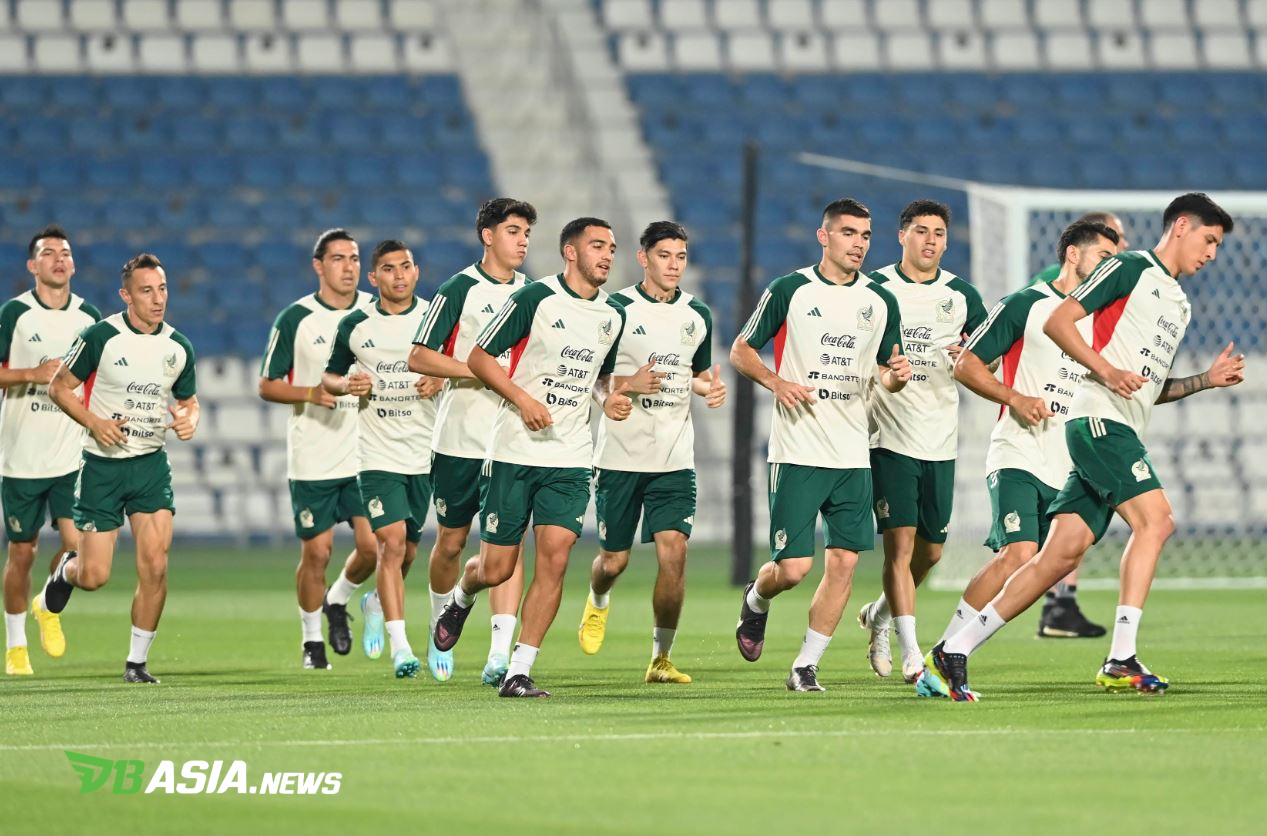 DBasia.news – For the Mexican National Team, the 2022 World Cup will be the 17th World Cup, and Mexico doesn't want to just pass by at the four-year event.
Gerardo Martino's team visibility at the 2022 World Cup doubted, especially in the trial match ahead of the tournament they lost. But in the squad selected by Martino there are quite a lot of experienced players.
One of those players and could retire after the 2022 World Cup is Guillermo Ochoa. The 37-year-old goalkeeper with 131 caps is full of World Cup experience and has high goals.
Ochoa doesn't want Mexico to be just an 'entertainer' team at the 2022 World Cup and reach the quarter-finals for the first time. The reason is that in the last seven editions of the World Cup, Mexico's journey always ran aground in the big 16 phase.
The group that Mexico are in is also not an easy one as they are tied with Poland, Saudi Arabia and one of the favorites to win Argentina. In the first group match, Mexico will face Poland at Stadium 974, Tuesday (22/11) at 23.00 WIB.
"Everyone, since they were children, wants to play against the best in the best competition. I want to play a good game against them (Poland). I want to show that Mexico is a team that can (compete)," said Ochoa as quoted by Marca.
Ochoa also predicted competition in Group C and named two dangerous players from Poland and Argentina, Robert Lewandowski and Lionel Messi.
"On the one hand, Lewandowski needs his team-mates to score goals. He is strong, has good crosses, but on the other hand Messi has that magic," added Ochoa.
"He couldn't do anything at the game and then scored a minute later. It will be a difficult challenge. We are ready to compete and show our faces. We also must not underestimate Saudi Arabia, they will have support in the stands," concluded the American goalkeeper.