Wednesday, 24 November 2021
Michael Carrick's Action When He Was Assistant Coach of Manchester United
By db-admin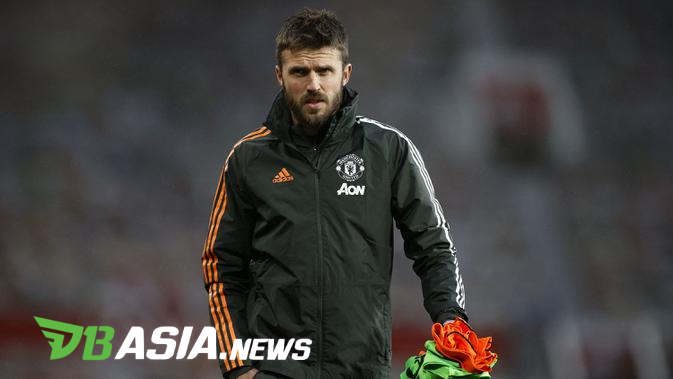 DBasia.news – Manchester United have officially appointed Michael Carrick as caretaker. How did he act while on duty as assistant coach of the Red Devils under Ole Gunnar Solskjaer.
Doubts did accompany Carrick when he took on this new role. That can't be separated from the fact he has never been a first team manager before.
This makes many people think that Carrick will not carry out his duties for long. Manchester United is trying to get a new manager to at least lead until the end of the season.
But that doesn't mean that Carrick's appointment as caretaker is a random decision. Manchester United officials certainly have considered the various risks.
Carrick's actions as a tactician are not widely known. But that doesn't mean it doesn't have quality.
Carrick has played under a number of big-name managers such as Sir Alex Ferguson, Louis van Gaal to Jose Mourinho. He was also the last name assistant.
This experience is certainly a valuable asset for Carrick to succeed. The 40-year-old man's background as a midfielder also makes him have his own perspective in seeing the game.
According to the Manchester Evening News, Carrick has a duty to establish a good relationship with the players. He seemed to be a bridge between Solskjaer and his troops.
The role is not difficult for Carrick to live because of his friendly attitude to all the players. He specifically also wants Bruno Fernandes and his friends to appear loose in every match.
Solskjaer is said to really appreciate Carrick's performance. The two are often seen discussing on the bench during the game.
Game Philosophy
Carrick will make his debut as a caretaker when Manchester United travels to Villarreal's headquarters in the 2021-2022 Champions League, Wednesday (24/11) early morning WIB. Of course it will be interesting to see what kind of concoction he will show.
This seems to be Manchester United's secret weapon to achieve positive results. Unai Emery as the coach of Villarreal certainly has no idea about the tactics Carrick will use in the match.
"Space to attack is really my main focus when watching games. Whether it's seeing how to attack when the goalkeeper has the ball, where the space is and how we can build attacks on the pitch," Carrick told the FA last year.
"It's also about having an idea of how we can hurt the opponent from all areas of the pitch. That was really my first thought, my instincts took me there."
The opportunity to handle Manchester United seemed to be a windfall for Carrick. He will definitely make the most of this opportunity.
It is not impossible that Carrick will follow in Solskjaer's footsteps. His former boss actually acted as caretaker before being appointed as permanent manager.