Saturday, 1 October 2022
Mike Mainnan's weakness
By db-admin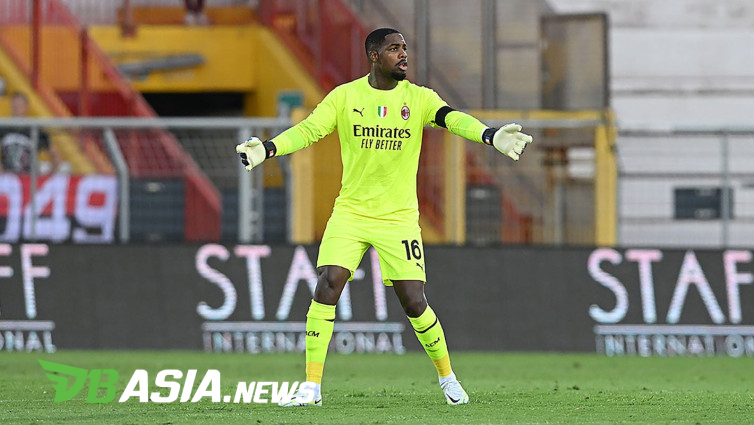 DBasia.news – Mike Maignan was successful to replace Gianluigi Donnarumma as AC Milan's main goalkeeper. However, the 27-year-old player still has weaknesses.
Milan signed Maignan from Lille in the summer of 2021 for around 15 million euros. He was plotted to replace the role of Donnarumma who was reluctant to extend his contract and moved to Paris Saint-Germain.
Doubt had accompanied the arrival of Maignan. It could not be separated from the toughness of Donnarumma in guarding Milan's goal.
But Maignan answered these doubts with promising performances. He quickly made Milan fans forget about Donnarumma.
Maignan even marked his debut season with the Scudetto title. He has only conceded 21 goals and kept 17 clean sheets from 32 Serie A matches in 2021-2022.
His slick appearance in fact does not mean that Maignan has no weaknesses. Milan legend, Nelson Dida, who now serves as goalkeeping coach for Il Diavolo Rosso, mentioned what his player lacked.
"Coming to Milan means taking a big responsibility. He lacks some basic techniques so he has to improve every day," Dida told MilanNews.it
"I taught him everything I had learned. Coming to Milan means taking a big responsibility."
Dida's cold hands proved able to polish Maignan into a formidable goalkeeper. He often makes brilliant saves that are hard to believe.
Dida also praised him. He considers Maignan now worthy of being one of the best goalkeepers in the world.
"I would place Maignan among the top 6 to 10 goalkeepers in the world right now. He's growing all the time," he stated.