Monday, 20 June 2022
Mohamed Salah made a sacrifice in the Champions League Final
By db-admin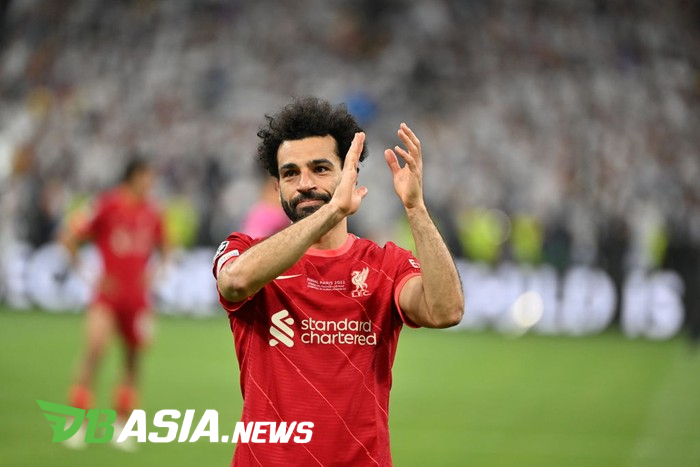 DBasia.news – In the match that took place at the Stade de France, Mohamed Salah made a sacrifice. Although he failed to avenge Real Madrid in the 2021-2022 Champions League final.
After Liverpool confirmed themselves to qualify for the final, Salah did express his desire to meet Madrid. Avenging the defeat in the 2018 edition of the top party was the main reason.
Salah's wish came true. Madrid also qualified for the final after getting rid of Manchester City.
Unfortunately, Liverpool was unable to do much in front of Madrid. The Reds were beaten 0-1 by Vinicius Junior's single goal.
Salah played the full game. But he failed to complete a number of golden opportunities to make the game continue into extra time.
An interesting fact was revealed by the Egyptian national team doctor, Abou El Ela. He said Salah appeared with an injured condition in the final match.
"Salah injured his adductor muscle in the FA Cup final. Then he played against Wolves and in the Champions League final in 14 days," Abou El Ela told On Time Sports.
"We sent and received the player with a medical report, and Liverpool said he was in pain and should have an x-ray. No player is 100% fit, but the question is whether he can push himself and play without risk."
Throughout the 2021-2022 season, Salah has indeed become one of the players who have appeared the most for Liverpool. He played a total of 66 games.
This number is increasing as Salah is also a mainstay of the Egyptian national team and has appeared in the Africa Cup of Nations and World Cup qualifiers. You can imagine how tired the 30-year-old player is.
Salah's injury cannot be used as an excuse for Liverpool's failure to win the Champions League. But the story is very likely to be different if he is in a fit condition.