Monday, 3 August 2020
Napoli Bring Victor Osimhen, Juventus Have Opportunity to Recruit Arkadiusz Milik
By db-admin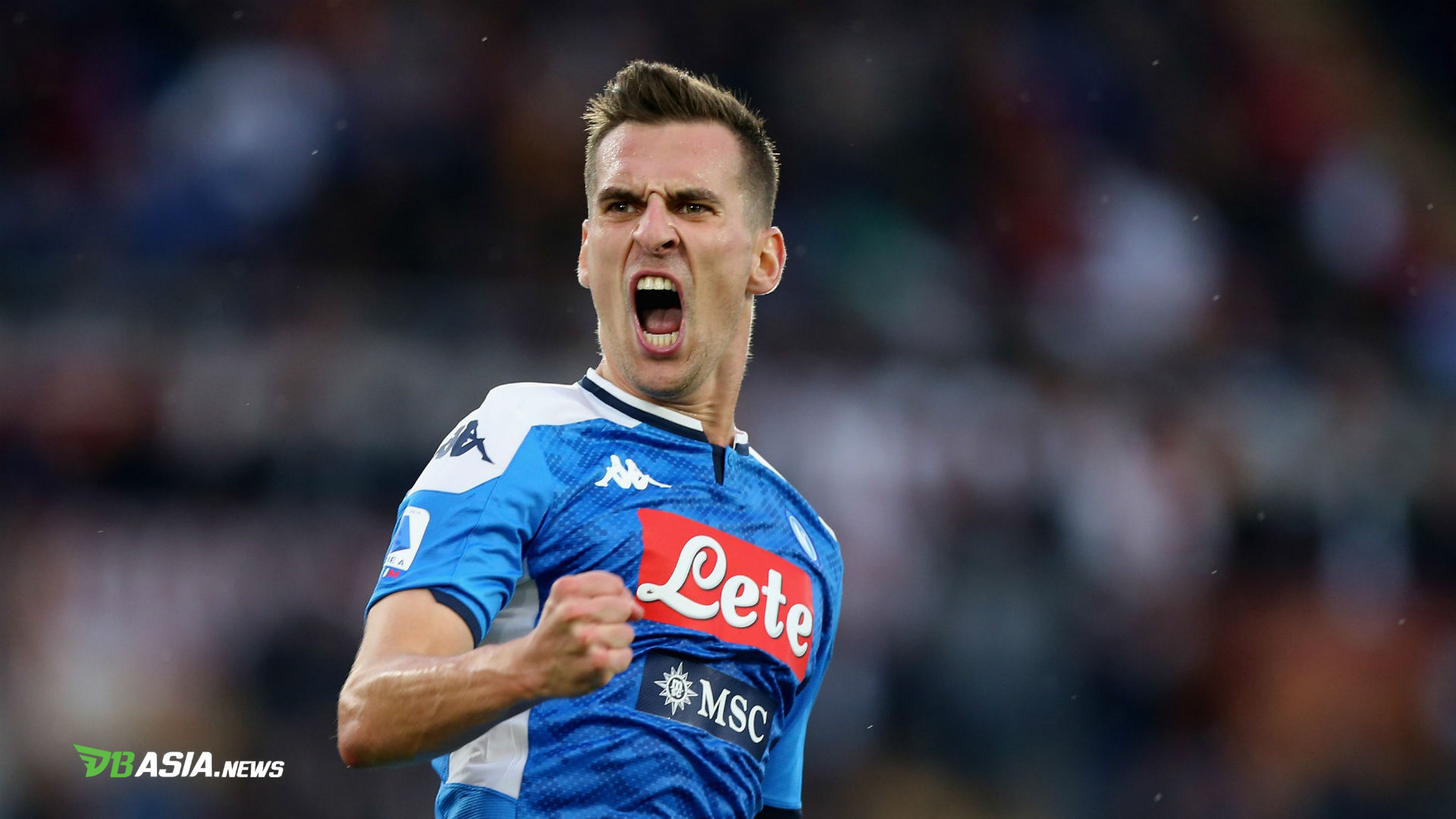 DBasia.news – Juventus are rumored to have a great opportunity to bring Napoli striker, Arkadiusz Milik.  The opportunity was wide opened after Il Partenopei brought in Victor Osimhen.
Napoli bought Victor Osimhen from LOSC Lille in the 2020 summer transfer market. Reportedly, the transfer cost up to 60 million euros.
The arrival of the 21-year-old striker is a strong signal that Napoli will make an overhaul on the front lines. Reportedly, Arkadiusz Milik would be a victim of Osimhen's arrival.
The President of Napoli, Aurelio De Laurentiis, insisted there was no contract extension process for the Property. In fact, the attacker's service period will end next season.
This indicates that Naples really wants to release the Property. Moreover, the 26-year-old striker's performance so far is not too special. Milik was hit by a long injury.
As a result, the opportunity to bring Juventus Owned Arkadiusz becomes more open. Naples is willing to sell the property in the summer of 2020 on condition that there is no discount.
Juventus want to make Milik the successor to Gonzalo Higuain. The Bianconeri feel that Higuain is not neat enough to be the main predator next season. Moreover, the Argentine striker has entered the end of his career.
Now, Juventus need the right offer to make Napoli's heart melt. Gianluca Di Marzio reported, La Vecchia Signora plans to use Federico Bernrdeschi as a medium of exchange.
Federico Bernardeschi doesn't mind being part of the Arkadiusz Owned transfer. However, at this time he must complete the process of changing agents.
Napoli bought Arkadiusz Owned from Ajax Amsterdam in August 2016. At that time, Napoli poured 32 million euros. This season, the Polish striker scored 14 goals in 34 matches.