Tuesday, 8 September 2020
PSG wants to purchase Two Napoli Players, Da Laurentiis has set a Price of 2.45 Trillion rupiah
By db-admin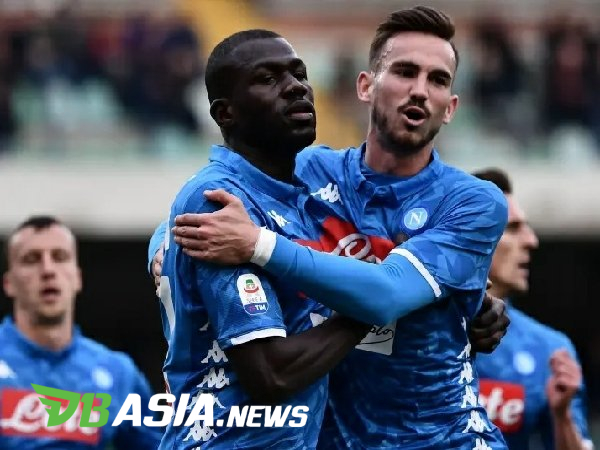 DBasia.news – Paris Saint-Germain is reportedly looking to bring in two Napoli players, Kalidou Koulibaly and Fabian Ruiz. Knowing PSG's interest, Napoli has set a high price.
Paris Saint-Germain has reached the 2019-2020 Champions League final. Unfortunately, Neymar and his colleagues were defeated by Bayern Munich in the final.
PSG realizes that now there needs to be additional strength to reach the dream of winning the Champions League trophy. One of the sectors that has received attention is the back line.
PSG wants to put a new face after Thiago Silva left. The captain as well as PSG's has latched to Chelsea on a free transfer.
After conducting the assessment, PSG's sporting director, Leonardo, reportedly targeted Kalidou Koulibaly. Leonardo believes Koulibaly is the right person to fill the empty spot.
In addition, PSG also wants to add quality in the midfield sector. PSG needs creative players to sustain the star strikers.
No need to go far, PSG has also made Napoli their destination. Corriere dello Sport reported, for this position, Les Parisiens has made Fabian Ruiz a target.
The president of Napoli, Aurelio De Laurentiis, did not object in releasing the two players to PSG. However, De Laurentiis wanted 140 million euros in return. According to his judgment, each player costs 70 million euros.
Paris Saint-Germain is believed not to have the ability to comply with De Laurentiis' request. Therefore, PSG wanted to ask for a discount from Napoli.
Especially for Koulibaly, PSG will also compete with Manchester City. Reportedly, The Citizens have offered a proposal worth 70 million euros.