Friday, 16 October 2020
Napoli Gets WO, Juventus Wins 3-0
By db-admin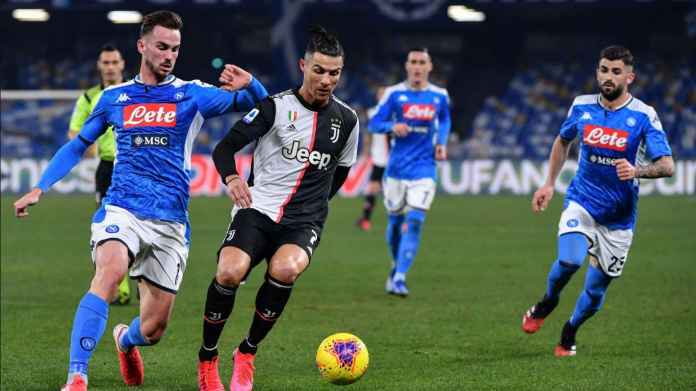 DBasia.news – The Serie A Disciplinary Committee sanctioned Napoli after not being present in Turin to compete against Juventus in week three of the 2020-2021 Serie A. Andrea Pirlo's squad won 3-0.
As is known, Napoli under the direction of Gennaro Gattuso did not come to Turin on October 5, 2020 to play the match week three of Serie A. Napoli argued that they did not attend as they followed in the Napoli City Government's instructions.
Two Napoli players, Piotr Zielinski and Eljif Elmas have been tested positive for the corona virus. Napoli are advised not to travel to prevent the potential spread of Covid-19. They complied until the match against Juventus failed to occur.
After being investigated by the Serie A Disciplinary Committee, according to Football-Italy, they decided to give Napoli a WO (Walk Out) penalty. As a result, Napoli automatically lost 0-3 to Andrea Pirlo's Juventus plus they lost one point for not coming to the match.
Serie A observed Napoli's reports and saw no reason for them not to travel to Turin. The reason is that all Serie A teams have agreed that the match will continue even though there are several players who have tested positive for the corona virus.
There is no big reason for Serie A to grant Napoli's request to postpone the match schedule. Napoli are considered to follow the Covid-19 protocol and rules that have been agreed by Serie A before this season starts.
Napoli allegedly won't stay silent and would file an appeal, especially since Aurelio De Laurentiis, the president of Napoli, is known to be vocal in conveying his complaints, especially on issues that 'benefit' Juventus.