Wednesday, 11 September 2019
Netherlands and Belgium's Smooth Pace in the 2020 European Cup Qualifiers
By db-admin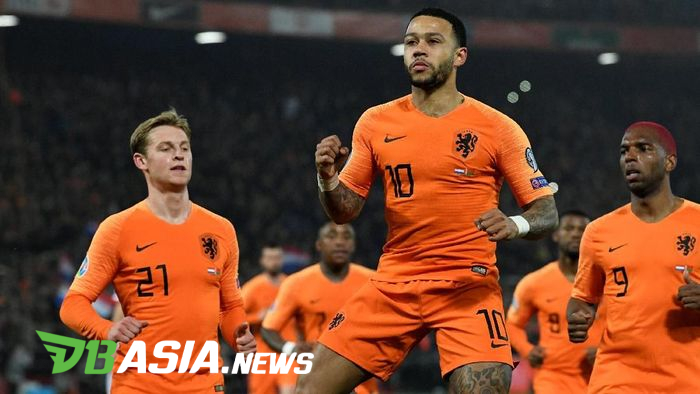 DBasia.news –  The pace of the Dutch and Belgian national teams in the 2020 European Cup qualification group trip is still unstoppable so far.
The Dutch national team beat Estonia 0-4 in the fourth match of Group C, at A. Le Coq Arena on Tuesday (10/9) AM. Virgil van Dijk and mates were in control of the game from the start.
Based on statistics, the club nicknamed the Crownless Champion recorded possession of up to 72 percent. Meanwhile, 20 opportunities were created by the Netherlands along the course of the fight.
The Netherlands closed the first half with a 1-0 advantage after Ryan Babel scored in the 17th minute. The former Liverpool player continued to score a goal when the second half ran for two minutes.
Memphis Depay (76 ') and Georginio Wijnaldum (87') also scored in that match. Meanwhile, Estonia was only able to open a shot once.
The results has put the Netherlands in third place in Group C standings with nine points. Meanwhile, Germany's 0-2 win over Northern Ireland topped the standings with 12 points. For the record, the Netherlands has only appeared four times, while the other teams have played five matches.
In other matches, Belgium also won a big victory after beating Scotland 0-4 in the sixth match of Group I 2020 European Cup qualification, at Hampden Park on Tuesday (10/9) AM. Kevin De Bruyne became a star who incised three assists plus one goal.
Belgium was ahead when the game entered the 9th minute. De Bruyne made a quick counter-attack before sending bait that was completed by Romelu Lukaku.
The Red Devils scored again in the 24th minute. This time, De Bruyne's cross was taken advantage of by Thomas Vermaelen through a close-range shot.
Toby Alderweireld listed his name on the scoreboard in the 34th minute. Receiving De Bruyne's corner kick, the Tottenham Hotspur player released a header that tore the host's goal net. The 3-0 score lasted until halftime.
Kevin De Bruyne finally closed his neat action by packing a goal in the 82nd minute. The kiick to the left corner of the goal was not able to be contained by the Scottish goalkeeper.
The victory emphasized Belgium's position as Group I leader with 18 points from six matches. Meanwhile, Russia ranked second after receiving 15 points.