Saturday, 18 June 2022
Neville is worried MU will have difficulty in player transfers
By db-admin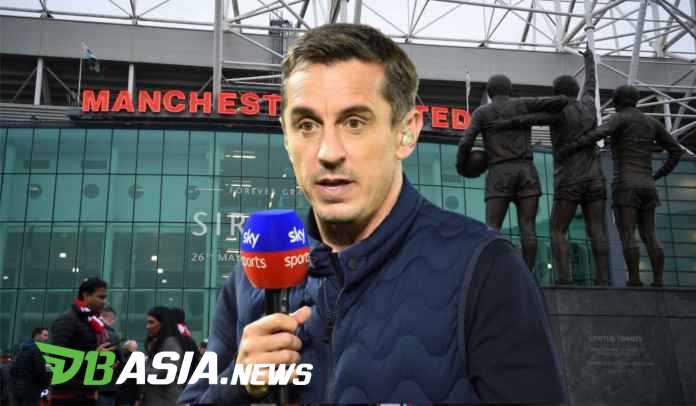 DBasia.news – Gary Neville has expressed his concern at Manchester United, as the transfers of players in the Premier League have announced their new signings. While MU has not moved at all.
With the presence of Erik ten Hag as the new manager at Old Trafford, plus they are said to want to overhaul the squad, Neville thinks the Red Devils are a little late in the hunt for players.
United have recently been linked with several players, including Barcelona midfielder Frenkie de Jong, who is reportedly still in negotiations.
Meanwhile, the Red Devils have also lost in the hunt for Benfica striker Darwin Nunez who prefered to head to Liverpool.
"I know it's still early in the transfer market, but I'm worried to see Manchester United struggling to bring in new players," the United and England legend wrote on his personal Twitter.
"On the other hand, other Premier League teams can get the players they want so easily."
"United must move quickly. Erik ten Hag needs new players as soon as possible to be able to form his team quickly."
"If United have signed players, then they are just causing difficulty for the manager. Hopefully new players will come soon."
United are still trying to sign De Jong from Barca, with them looking to find a suitable midfielder for Ten Hag's game.
On the other hand, the Red Devils have released a number of players, such as Paul Pogba, Nemanja Matic, Juan Mata, Jesse Lingard, while Edinson Cavani and Axel Tuanzebe's contracts will expire at the end of this month.