Wednesday, 24 November 2021
Often in the Spotlight, Vlahovic Follows in Ibrahimovic's Footsteps
By db-admin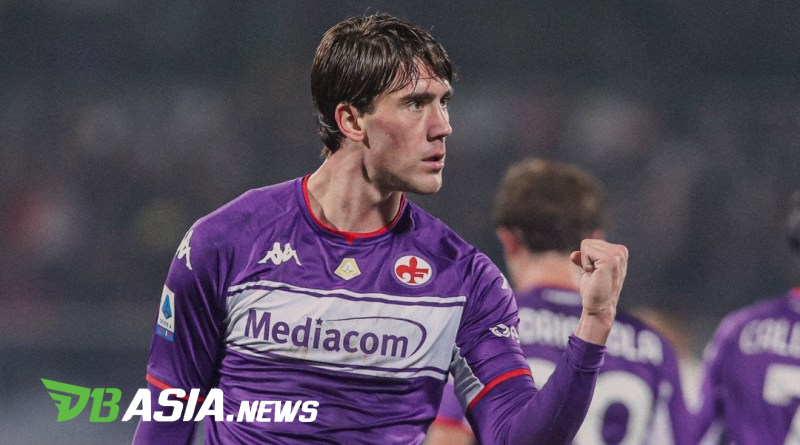 DBasia.news – Day by day Dusan Vlahovic shows significant developments with Fiorentina. When the public in Europe focused more on Erling Haaland and his rivalry with Kylian Mbappe, Italy recognized the figure of Vlahovic.
The 21-year-old continued his good form with Vincenzo Italiano's Fiorentina. Most recently, the AC Milan goal became a victim of Vlahovic's ferocity, scoring a goal when Fiorentina won 4-3.
A seven-goal drama at the Artemio Franchi. Three of Milan's goals came from Zlatan Ibrahimovic's two goals and an own goal by Lorenzo Venuti, then Alfred Duncan's four goals, Riccardo Saponara and two goals from Vlahovic.
So far Vlahovic has scored 12 goals, providing two assists in 14 games across all competitions. 10 goals coming from Serie Adari 17 shots on target, high goal conversion rate.
With his two goals against Milan, Vlahovic is now the Fiorentina player with the most goals in Serie A in a calendar year, equaling Kurt Hamrin, who scored 27 goals in 1960.
Vlahovic is also one of the sharpest strikers in Europe's top five leagues with one goal more than Haaland and 11 goals less than Robert Lewandowski. His match against Milan was also interesting because of his duel with his idol, Zlatan Ibrahimovic.
Both of them scored two goals in that match. Vlahovic has never hidden his admiration for the Swedish football legend.
"Ibrahimovic never allowed anyone to rule him, then played great… Let's just leave it. When we lost 3-2 in Florence, I took advantage of the fact that he probably wasn't too angry and asked him for the jersey," recalls Vlahovic of his meeting with Ibra in March.
"He signed it for me, we took a photo together and wrote a dedication in our language. He told me to carry on and never give up. I'm not good at talking when I meet an idol."
The career path of Vlahovic, a player born in 2000, is still long in Europe. However, he is already on the right path in treading the career of Ibra who has left a legacy in Europe while defending top clubs.
Ibra has a good playing technique and is sharp in completing opportunities as a striker. Likewise Vlahovic, who combined it with speed, and the ability to defend when snatching the ball from the opponent's possession.