Monday, 3 May 2021
Ole Gunnar Solskjaer was made a Statue in Norway
By db-admin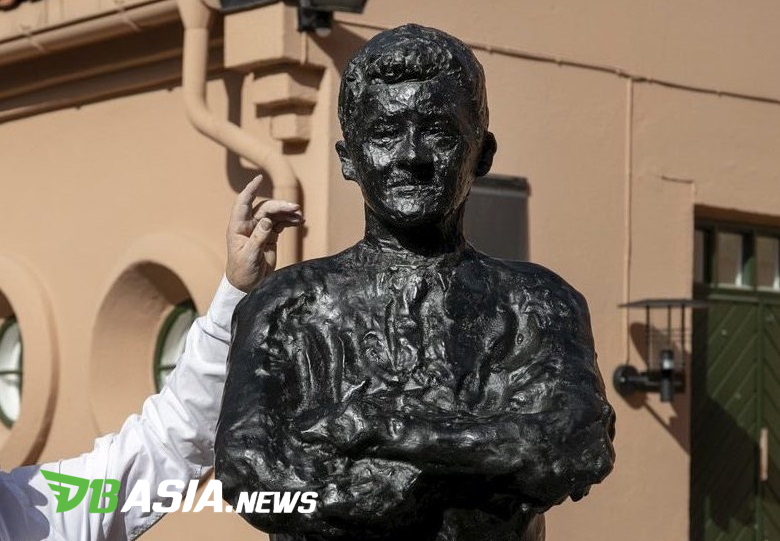 DBasia.news – Ole Gunnar Solskjaer has the honor of his hometown in Norway. The Manchester United manager will have a statue of himself there.
A statue of Solskjaer will be built in the city of Kristiansund, the birthplace of The Baby-Faced Assassin. The work will be designed by Norwegian artist Tore Bjorn Skjolsvik.
According to the Daily Star, the Solskjaer statue was built with a fan joint fund. The total money raised for the project reached 53 thousand pounds.
Residents of Kristiansund City hope that the presence of the statue of Ole Gunnar Solskjaer will be an inspiration for its residents. As is known, Solskjaer started his career in this city of 24 thousand people.
Solskjaer first joined local club Clausenengen at the age of 7 in 1980. He made his professional debut there a decade later, scoring 115 goals in 109 appearances over the next four years.
In 1995, Solskjaer moved to Norwegian giants Molde. The man who was born on February 26, 1973 managed to score 41 goals in 54 appearances there, before being recruited by Manchester United in 1996.
Solskjaer spent the rest of his career at Man United, retiring in 2007. He became a legend at Old Trafford with a collection of 12 trophies, including six Premier League titles and one Champions League title.
Solskjaer then continued his career in the coaching world. Now, he returns to Old Trafford and occupies the position of manager of Manchester United.
"My career shows that it is possible to achieve your dream from a small town like Kristiansund. I am very grateful for the opportunities given in my football career," said Ole Gunnar Solskjaer, as quoted by the Daily Star.