Saturday, 19 November 2022
Olivier Giroud will overtak Thierry Henry's goal record
By db-admin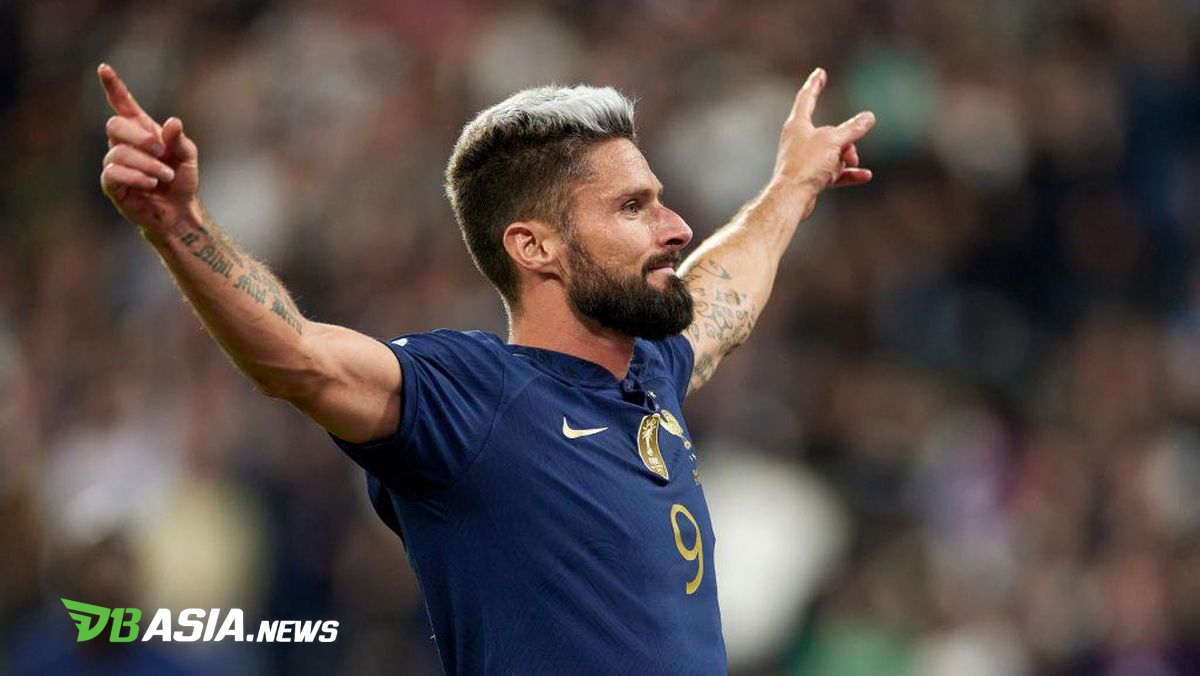 DBasia.news – Olivier Giroud, the French striker, has every intention of ending his last World Cup in Qatar with positive results, including overtaking Thierry Henry's goalscoring record for Les Bleus.
Henry is currently still the top scorer for France after scoring 51 goals against the opponent. The incision was obtained by Henry from 1997 to 2010 with 123 caps.
Meanwhile, Giroud, who has collected 114 caps, is in second place with 49 goals. The opportunity for Giroud to surpass Henry's goal record is open at this World Cup.
"[Still] There are two goals to match him, and three to beat him. Too bad it stopped at two. However, it has been an honor to be in second place behind him," Giroud said in an interview with France TV Sport quoted by the Italian Football page.
"[Didier] Deschamps will need everyone during this World Cup, and when he calls me I will make sure I am ready to respond, and try to be decisive for the team."
Giroud's progress has been brilliant with AC Milan this season. This 36-year-old player has scored 9 goals and 5 assists in 19 Serie A and Champions League matches.
This slick performance has made Deschamps finally be called up the player for the 2022 World Cup squad. Giroud welcomed this call, because he was never called up to the national team after the 2020 European Cup, and was once threatened with not heading to Qatar.
"I came to this team with the mood of a player who will definitely be playing one last international competition. I'm so motivated, as if it's my first time. I want to enjoy every moment. Of course, we want to defend our title," said Giroud.
"In life, as they say, nothing is given to you for nothing. You have to go and get what you want. I really don't want to close the page with France like the failure at the Euros in 2021."
"So, I'm proud. I hope to finish well. I was disappointed not to be called up after the Euros, and that gives me even more desire and motivation to return to the national team."