Sunday, 26 March 2023
PSG can't take advantage of Lionel Messi?
By db-admin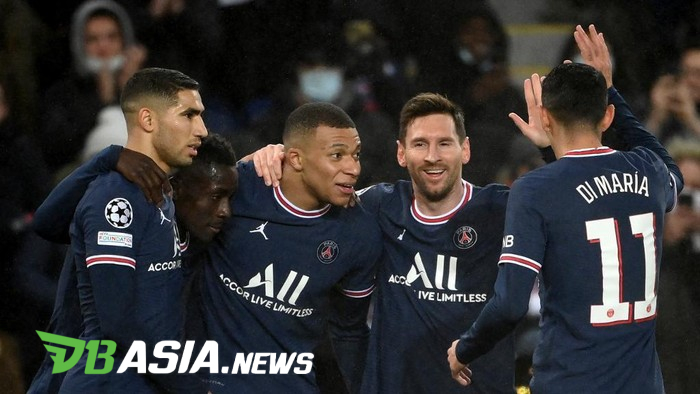 DBasia.news – PSG's (Paris Saint-Germain) attempt to win the Champions League trophy had to fail this season. Les Parisiens' journey directed by Christophe Galtier ended in the last 16 round by Bayern Munich.
PSG lost with an aggregate goal of 0-3 with a 0-1 defeat at home and 0-2 away. Seeing the aggregate goals is quite disappointing, considering that PSG have quality players to score goals like Kylian Mbappe and Lionel Messi (Neymar is injured).
PSG were immediately bombarded with criticism by the public and even their own fans, including making Messi a 'scapegoat' as he was deemed not to have contributed enough to PSG, as he should have played with Barcelona first.
Bayern Munich legend, Philipp Lahm has been involved in discussions regarding Messi's performance with PSG in the Champions League. According to him, Messi didn't receive collective help from PSG like when he defended Barcelona.
"Messi also showed extra class in some moments in Munich. But his skills were used without purpose, aim or direction," Lahm told Sport Bild.
"Individuals at PSG don't know how to score goals together and what to contribute to it. Messi is helpless and desperate."
Lahm continued his assessment and also gave advice to Mbappe, who he believes will not develop if he continues to stay with PSG.
"In Munich he (Mbappe) was just waiting for the ball to fall at his feet. I can't imagine how Mbappe's career will develop in Paris," Lahm added.
Finally, Lahm saw what many people observed: PSG have a collection of star players but are unable to play collectively. Even though their squad includes Messi, Mbappe, Sergio Ramos, Marco Verratti, Gianluigi Donnarumma and Achraf Hakimi.
"PSG can make you sad. In Munich you don't see anything of the class that this team should have because of their extraordinary players," added Lahm.
"They were really disappointing, on the one hand. On the other hand, it's not a surprise, because it always happens that PSG get knocked out of the Champions League early."
Like the story in previous editions, PSG are back to focusing on domestic competition to win trophies, while Bayern will meet Manchester City in the Champions League quarter-finals.