Tuesday, 11 January 2022
Ralf Rangnick is reportedly a factor in Manchester United's crisis
By db-admin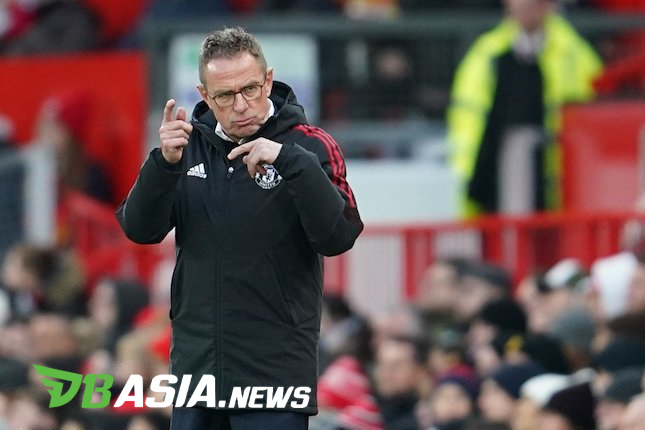 DBasia.news – Ralf Rangnick is rumored to be the figure who caused the crisis behind the scenes at Manchester United. However, the Red Devils should have known if there was a big chance it could happen because of Rangnick's arrival.
Manchester United still haven't reached the expected zone of the top 4. The Red Devils have not shown a consistent game as expected.
In fact, Ralf Rangnick, who is said to be saving Manchester United's season, is already in the position left by Ole Gunnar Solskjaer. In fact, there is now a growing issue that Rangnick presents a division within the team.
According to the news circulating in recent days, the Manchester United players were split into 2. There are a number of players who don't like Rangnick's style of coaching.
They felt Rangnick's training system was too heavy. In addition, the gegenpressing tactic that has been used so far is also considered unsuitable for Manchester United.
In fact, Manchester United have the opposite belief. Seeing Jurgen Klopp's success with Liverpool and Thomas Tuchel at Chelsea, Man United officials believe gegenpressing is the right move to become a strong team.
Seeing the sparks that started to burn, Manchester United should have known if it could happen. Rangnick is known as a coach who has a firm stance. He will force the players to use his training method.
This is reflected in Rangnick's statement at the beginning of his arrival at Manchester United. Rangnick stressed that players have to make sacrifices.
"The players have to make sacrifices. I need to get into their hearts, their brains and their blood. That first step needs to be taken," Rangnick said in his first interview as Man United manager as reported by the Mirror.
Now, amid the news that a number of players want to leave, Manchester United need to find a way to improve Rangnick's relationship with the players. Although only until the end of this season, but what Rangnick achieves in the next 6 months will determine the next step.