Tuesday, 11 January 2022
Rashford denies rumors of being upset with Rangnick
By db-admin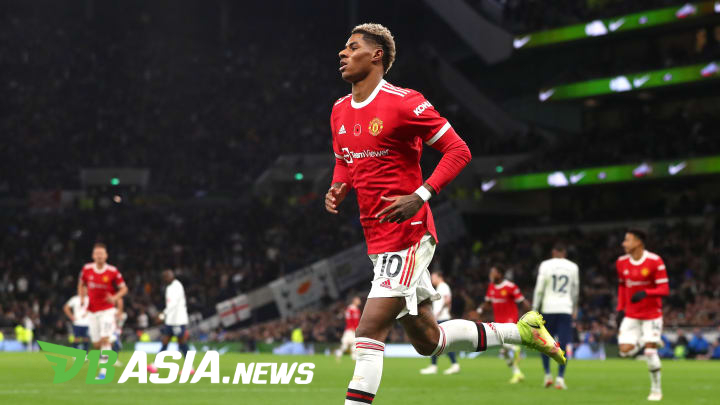 DBasia.news – One defeat and the spotlight that has come to Manchester United has been horrendous. The defeat came when the Red Devils lost 0-1 to Wolverhampton Wanderers at Old Trafford some time ago.
Firstly, it was Man United's first defeat in the Ralf Rangnick era. Second, it was Wolves' first win at Old Trafford in the league since 1980. Third, Man United's body language and game were highlighted in that match.
United returned to the days of Ole Gunnar Solskjaer with a disorganized game, even only releasing 2 shots on target even though Rangnick changed United's formation in the second half.
United striker, Marcus Rashford has been in the spotlight the most after the defeat. Rashford (24 years old) came on in the second half and did not make a significant impact, there was even one moment when he lost control of the ball and the look on his face showed that he was not interested in chasing it.
"Body language is a problem here. Marcus Rashford came on as a substitute, and we all hoped he could bring a change. Sometimes you see him losing the ball, and his reaction at that moment is really annoying," said Rio Ferdinand, United legend highlighting Rashford.
"That could mean he wasn't happy playing from the start. When you play for the team, you have to prove to the manager that you are capable. Maybe he feels like he's not getting what he deserves. But I do not know."
Not wanting the news to be discussed by the public for too long, Rashford denied him being sulky and unhappy with Rangnick at Man United.
"We are all disappointed by recent performances and we are disappointed by the news that questions our commitment, not only to the manager and coaching staff but also to the club," Rashford said on Twitter.
"I have great respect for both of them and I can't wait to improve my game under the staff at Manchester United.
"I'm not sulking, I'm not unhappy, am I disappointed with some of my recent performances? Of course I am. I am my own biggest critic."
In line with Rashford is Man United midfielder, Fred, who asked fans not to be fooled by fake news from the media.
"I just want to say that I am very happy here and I have never expressed any disappointment, as well as the possibility of leaving the club. Do not be deceived by fake news. We will continue to work with great dedication to achieve the target," stated Fred.