Tuesday, 21 June 2022
Ready to meet, Barcelona and Manchester United discuss the transfer of Frankie De Jong
By db-admin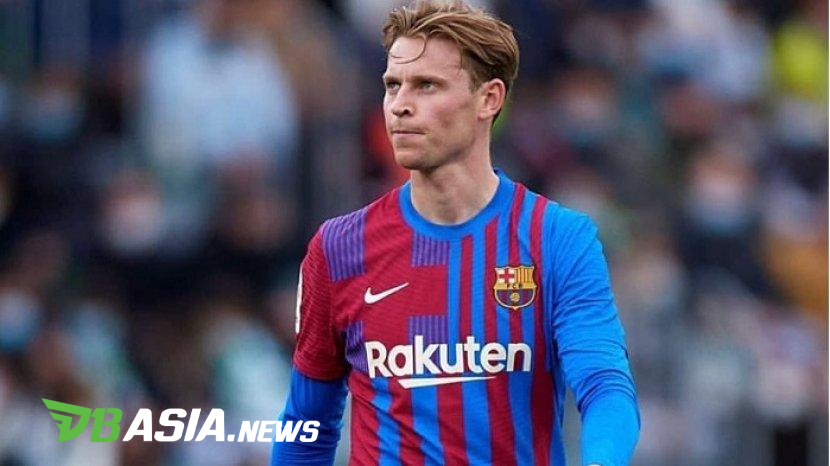 DBasia.news – Frenkie de Jong's transfer drama enters a new chapter. It is reported that representatives of Manchester United and Barcelona will soon meet to negotiate.
Manchester United have indeed made De Jong their main target in the transfer market this summer. This is the direct request of the new manager, Erik ten Hag.
Manchester United's interest was in fact welcomed with open arms by Barcelona. The Blaugrana need an injection of fresh funds in large quantities to save the club from the threat of bankruptcy.
But Barcelona has set a very high value of around 85 million euros. This amount is higher than the money spent by the Blaugrana when he brought him from Ajax Amsterdam in 2019.
Manchester United are trying to suppress prices. Unfortunately, the opening offer of 60 million euros was rejected by Barcelona.
The refusal did not make the stronghold of Manchester United discouraged. The Red Devils' management began to prepare a second offer which was expected to complete negotiations.
According to transfer expert Fabrizio Romano, Manchester United's management is discussing the price that will be offered to Barcelona. This proposal is believed to be a form of their seriousness to hijack De Jong.
The new proposal will later be given to Barcelona when the two sides negotiate directly. The moment is planned to take place next week.
It is still unknown whether Manchester United will immediately fulfill Barcelona's request. Another option is to include a number of players to reduce the difference between the two parties' asking prices.
Barcelona themselves are enthusiastically waiting for Manchester United's latest offer. El Barca are basically ready to lose De Jong.