Tuesday, 6 April 2021
Real Madrid is still back and forth in bringing in Erling Haaland
By db-admin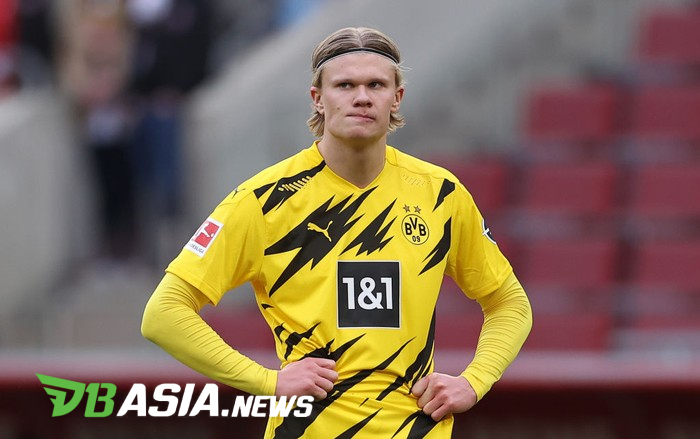 DBasia.news – Real Madrid is rumored to be the team with the greatest chance of signing Borussia Dortmund striker Erling Haaland. However, El Real is still in a dilemma to complete the transfer as they have other considerations.
Erling Haaland is the hottest name in the transfer market this time. With the trengginas appearance displayed, the striker has a lot of interest.
Real Madrid, Barcelona, Liverpool, Manchester City, Manchester United and Chelsea are a series of clubs that are rumored to be interested in Haaland's signature.
Of the club names mentioned above, according to AS, Real Madrid is the leading club. In fact, Haaland has agreed to leave for the Santiago Bernabeu next summer.
The player thinks Madrid is one of the biggest clubs in the world. Haaland thinks his career will go up several levels if he heads to Madrid.
However, Haaland's interest did no make Madrid complete their transfer immediately. El Real sensed Mino Raiola's bad attitude.
Madrid felt that Raiola's negotiating safari was a pretext to create a price war. Madrid didn't want to be caught in a bidding war with other clubs.
If he really wanted to go to Madrid, Haaland was asked to issue an official statement. In addition, Madrid are only willing to negotiate with Borussia Dortmund and demand transparency.
Borussia Dortmund Defended Haaland with all their might
Meanwhile, Borussia Dortmund is doing everything in its power to defend Erling Haaland. The club that is identical to the yellow color, is reportedly only willing to let Haaland go at 150 million euros.
"I spoke with Mino Raiola. We have clarified the position. We have long-term plans with Haaland. Rumors do not have to be discussed. I can see Haaland with us for a long time," said Dortmund sporting director Michael Zorc.