Tuesday, 11 June 2019
Real Madrid Recruits Eden Hazard
By news-admin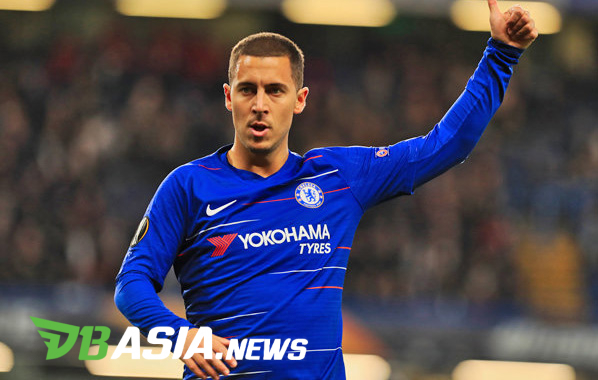 Eden Hazard
DBasia.news –  Eden Hazard's soap opera is over. Through its official website, Real Madrid has confirmed the success of bringing in the 28-year-old player from Chelsea.
"Real Madrid CF and Chelsea CF have reached an agreement for the transfer of player Eden Hazard. The player will join the club for the next five seasons until June 30, 2024," said a statement from Madrid's official website.
"Eden Hazard will be introduced as a Real Madrid player on Thursday 13 June at the Estadio Santiago Bernabeu after undergoing a medical test with the club."
The player signed a five-season contract and says his farewell through social media (Facebook). In the parting, Hazard also admitted that he did not talk much about his transfer so as not to disturb Chelsea's concentration.
"To friends and family of Chelsea. You know that I will join Real Madrid. It's no secret that I've dreamed of playing for them since I was young after scoring my first goal," Hazard said at @edenhazard.
"I have tried my best not to disturb myself or the team through periods of difficult speculation and media attention, especially in the past six months."
"Now the two clubs have reached an agreement. I hope you understand I have to pursue a new sheet, as you should when you have the chance to pursue a dream. Leaving Chelsea is the biggest and most difficult decision of my career," he explained.
It is not known how much money was spent by Madrid to recruit Hazard from Chelsea. Nevertheless, it is believed from European media news, Madrid reached in for of no less than 100 million euros.
During his seven years in Chelsea, Hazard won six trophies: two Premier League titles, one FA Cup, one League Cup and two Europa League. Hazard left a legacy of 352 games, 110 goals and 92 assists.
Hazard's departure is of course a big loss for the Premier League, as the former Lille players has a star status there. The English writer Henry Winter said it.
"Sad to see a true entertainer leave. Hazard lifted the match with his ability, smile, and determination to continue attacking no matter how many times he was kicked," said Henry Winter at the @henrywinter.
"A big loss for Chelsea and English football. But, really happy memories. Good luck at Real Madrid."
Added by a panel or speaker at Sky Sports, John Cross, the departure of Hazard has become the biggest lost for Premier League since Cristiano Ronaldo left Manchester United to Madrid in 2009.
"I think this (Hazard's departure) is the biggest loss of a player since Cristiano Ronaldo left Manchester United to Real Madrid – I think he is very talented," said John Cross.