Monday, 7 January 2019
Real Madrid, the Ideal Club for Eden Hazard
By news-admin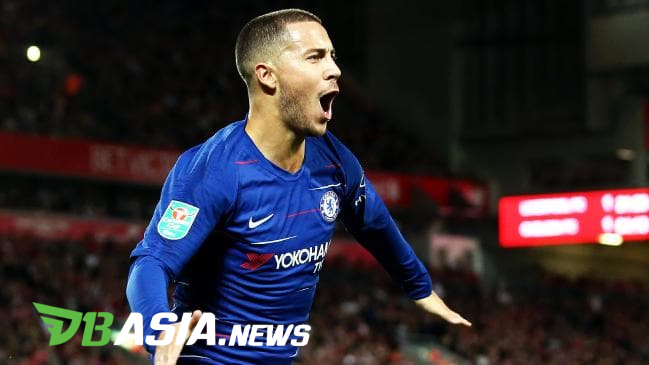 Eden Hazard
DBasia.news – Real Madrid's interest in Eden Hazard is no longer a secret. Both are associated with each other. Former Chelsea player Craig Burley also responded this transfer. He thinks Hazard should accept El Real's offer.
Real Madrid have placed Hazard on the list since the beginning of this season. Unfortunately, Hazard refused because there's no guarantee that he would play in Maurizio Sarri's main squad.
However, so far the Belgium national team player hasn't signed the contract renewal. If the situation persists, Chelsea could lose Hazard at a low price during the upcoming transfer market.
One of the approaches to solving this problem is by selling Hazard next summer. Burley thinks Hazard's departure won't give a significant impact for Chelsea.
"I don't see a downside here (if Real Madrid sign Hazard). The player has been respectful to Chelsea but from Chelsea's perspective, I don't think there will be a great fight to try and stand in his way," Burley said cited by Daily Star.
"It would be a disappointment but I think they will understand. I would completely understand from Hazard's point of view," Hazard said.
"And what a great time for him to go because of the issues that certain (Real) players are having. He's at a great age, if he goes in there and hits the ground running he's going to be the darling of the Real Madrid fans," the former player said.
Real Madrid have been changing the transfer strategy in recent years. Florentino Perez is no longer spending hugely to sign the players.
Burley added, "I saw something today actually, that Barcelona have spent something like €400m more than Real Madrid in transfer fees over the last few years."
"You wouldn't necessarily think that if you just look at the players, you'd think 'oh Real Madrid have splashed the cash and they've brought in the Galacticos' but actually Barca are the ones who have been way more active in the transfer market," Burley concluded.