Friday, 10 March 2023
Referee's penalty decision criticized by Dortmund players
By db-admin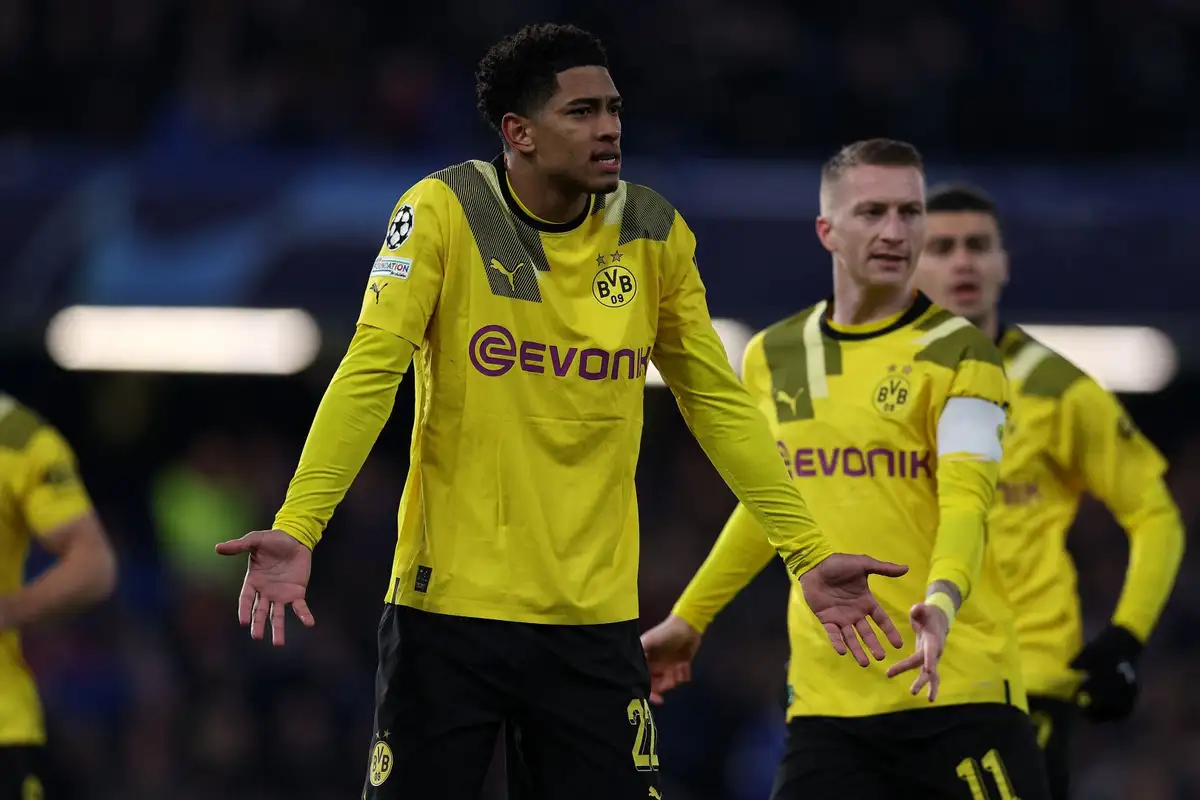 DBasia.news – Chelsea managed to secure a ticket to the 2022-2023 Champions League quarter-finals and managed to get rid of Borussia Dortmund. After losing 0-1 in the first leg, the Blues won 2-0 to lead 2-1.
Two of Chelsea's goals came from Raheem Sterling (43′) and Kai Havertz (53′ penalty). Dortmund continued to press with 61% of possession and 13 shots (4 on target), but Chelsea's defense was not easy to break down.
The match ended and Chelsea qualified for the quarter-finals. After the match, the public and Dortmund highlighted the performance of the match referee, Danny Makkelie, a Dutch referee. Especially when Havertz took the penalty.
In his first kick the ball hit the crossbar but Makkelie repeated the penalty as when the ball was kicked by Havertz there were players who had already entered the penalty box, namely Salih Ozcan and also Chelsea's Ben Chilwell.
Suddenly Makkelie's decision to repeat the penalty was not accepted by two Dortmund players, Emre Can and Jude Bellingham. They couldn't stop thinking about their decision.
"The referee. It was his fault today. How can you give a second penalty in that situation? How does that work? It just doesn't work!" said Can, as quoted from Dailymail.
"I don't care who went in there before. He was arrogant the whole game, that was the start. We lost here undeservedly because of the referee."
The former Liverpool player even considered that Makkelie was afraid of the fans at Stamford Bridge. "We are playing here at Stamford Bridge. Maybe he is afraid of the fans, I don't know. But then UEFA should have given another referee," added Can.
Bellingham also couldn't stop thinking about the repeated penalty, but he didn't want to talk too much because he didn't want to be sanctioned for his criticism of the match referee.
"I haven't seen that happen again. From where I was it looked like he was pretty close and I wasn't sure what else he could do with his hand," Bellingham added.
"A yard or two away, I'm not too sure. I don't want to get in trouble, I paid them enough already."
"But yeah, I think that in itself is disappointing and the fact they've retaken penalties, it's a joke. I think for every penalty, especially when you have a slow run-up, there's going to be people going into the box for about a yard. But that's his game, I think, he makes the decisions and we have to accept that."