Saturday, 24 July 2021
Refusing to be vaccinated, Udinese takes action for its three players
By db-admin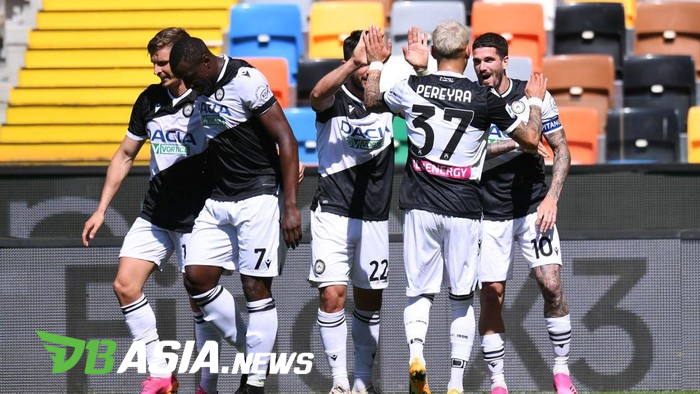 DBasia.news – Three Udinese players are reportedly reluctant to receive the COVID-19 vaccine. Le Zebrette also gave special treatment to the three unnamed players.
It was reported by the ANSA news agency, as quoted by Football Italia that only three players had refused to be vaccinated, out of a total squad of 35 people.
This gesture is actually contrary to Udinese's policy, which even made their stadium, Friuli (now called Dacia Arena for sponsorship reasons), a place for public vaccination. Even so, Udinese did not sanction the three players.
Instead, they received scheduled swab tests more often than other players. This is so that COVID-19 cases can be detected immediately, so that the threat of the creation of a Corona virus cluster in the internal team can still be anticipated.
"In the current squad managed by coach Luca Gotti, there are three players who refuse to be vaccinated, out of a total of 35 players," said Udinese director, Pierpaolo Marino.
"We give them swab tests every day, while others only 1-3 times a week. Our players already received their first dose last May, when the club made Dacia Arena a vaccination site to facilitate local residents to get vaccines."
"Many players who have been vaccinated have also invited the public to show how important vaccination is (to anticipate COVID-19)," explained Marino.
It is known, the Italian Players Association (AIC) has sent a letter to their members, reminding the importance of vaccination to protect the players and also those closest to them.
However, the authorities in Italy cannot sanction people who refuse like the three Udinese players, other than continuing to invite them to help create security in society.