Thursday, 7 November 2019
Replacing Granite Xhaka, Pierre-Emerick Aubameyang to become Arsenal's Captain
By db-admin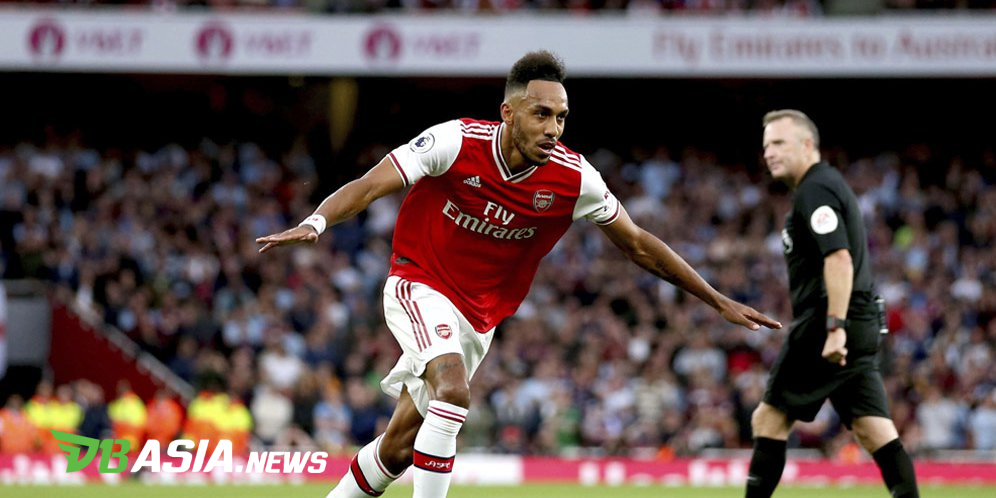 DBasia.news –  After speaking directly with Granit Xhaka, Arsenal's manager, Unai Emery has officially appointed Pierre-Emerick Aubameyang to serve as the new Arsenal captain.
Xhaka's captain position was removed after the controversy he did with Arsenal fans, in the Premier League match ended 2-2 between Arsenal vs Crystal Palace at the Emirates Stadium. Xhaka was replaced in the second round by Emery.
When heading to the players' locker room, Xhaka took off his Arsenal jersey and provoked fans. A few days later, the Swiss midfielder apologized to fans and admitted he was furious at some fans after their insults to Xhaka and his family.
Emery took firm action on the incident. Even though Xhaka was chosen as the captain of the vote by Arsenal players, his attitude at the Emirates Stadium was unworthy of being shown or set as an example, given his role as team captain.
"I have met with him (Xhaka) and told him he is no longer the captain of the group. He accepted my decision. I have to take a stand and now (the captain's issue) is closed," Emery stated, quoted from BBC Sport.
Xhaka, 27, joined from Borussia Monchengladbach in 2016 for £ 35 million. Within a period of three years, Xhaka was appointed as captain to replace Laurent Koscielny who moved to Girondins Bordeaux.
The removal of the captain's position raises questions regarding the future of Granit Xhaka. As stated by Phil McNulty, Chairman of BBC Sport Reporter.
"That (removal of the captain's position) directs the spotlight to Emery and leaves big questions regarding Xhaka's future at Arsenal," McNulty said.