Monday, 7 June 2021
Returning to Barcelona after 25 years, This Is How Jordi Cruyff Feels
By db-admin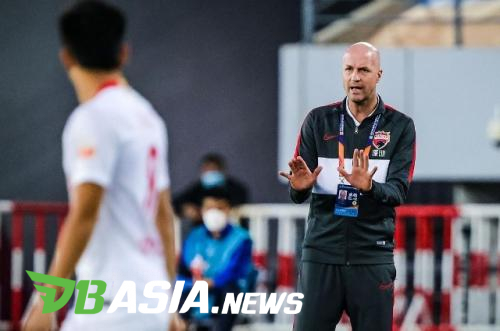 DBasia.news – Jordi Cruyff expresses his feelings after officially returning to Barcelona after being away for 25 years.
Cruyff has been linked with a high position in the club's organization for months. His name is often mentioned after Joan Laporta became president again.
The son of Johan Cruyff, who is an icon of Barcelona football, is currently in charge of Chinese club Shenzhen since last August.
"Barcelona announces that Jordi Cryuff will join the club and become part of the new organizational structure from 1 August," a Barcelona official said in a statement.
"Jordi Cryuff, who was a Barca youth team and Barca first team player from 1994 to 1996, is back in a strategic role."
"His arrival was made possible thanks to collaborations with Shenzhen FC, whom he followed as coach in 2020, Kaisa Group, and team president Kwok Ying Shing."
"All parties played a decisive role in facilitating his departure to Barcelona, ​​despite still having a valid contract, and as such we would be happy to explore possible collaborations in the future."
It is not yet clear what position Cruyff will hold later. Barca also recently recruited Ramon Planes as the club's technical secretary and Mateu Alemany as the new director of football for the Catalan team.