Sunday, 20 November 2022
Ronaldo absent in Portugal's test match ahead of the 2022 World Cup
By db-admin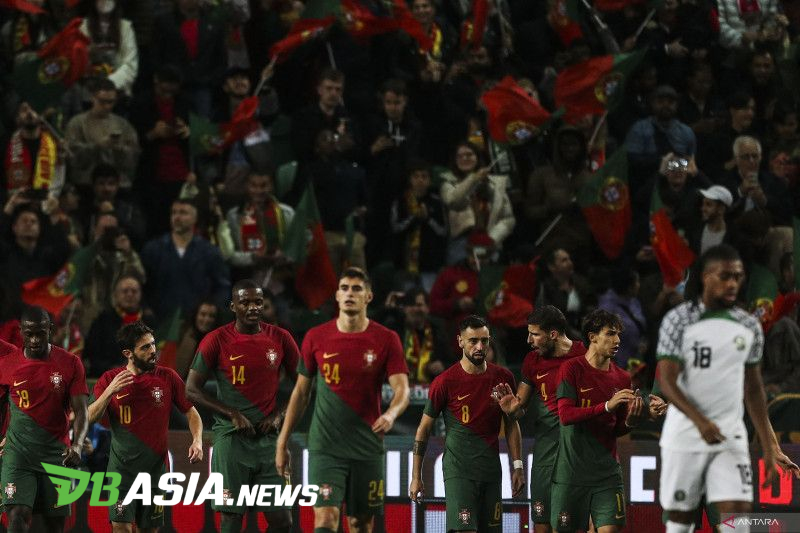 DBasia.news – Fernando Santos, Portugal's boss, confirmed that Cristiano Ronaldo will not play in the trial match against Nigeria.
The Portugal captain will miss the final game ahead of the 2022 World Cup against the African giants, with Santos confirming that his star has had abdominal issues.
The coach also dismissed suggestions that he was forced to include Ronaldo in his game plan, stressing that his squad selection was based on each player's recent performance.
"Cristiano will not be ready for tomorrow. He has lost a lot of fluids, he has gastroenteritis and is not coming to training. He is resting in his room and recovering, I am 100% sure he will not be available [to play against Nigeria]," Santos told a news conference.
Clarifying whether he was ever forced to select Ronaldo for his squad, Santos added: "Forced? It's not about forcing me. It [picking Ronaldo] is not a requirement. Nobody is forced to do anything here."
"The question could be, you can ask me, based on what Cristiano Ronaldo has done [in the last few weeks on the pitch] should he start? This applies to Cristiano Ronaldo and all the players who are in the national team into the starting XI, there's no such thing here."
What did Santos say about Ronaldo's unfavorable situation?
Ronaldo has been in the spotlight after his explosive interview with Piers Morgan, in which he blasted club management and Manchester United manager Erik ten Hag.
However, Santos emphasized that the off-field episode was not the concern of Portugal's squad ahead of this year's World Cup in Qatar.
"A private person, a player, decides to do an interview, like other athletes and decides to discuss personal matters," he stated
"This doesn't affect the national team, so this is a personal interview that we need to respect. Ronaldo is a free man. The rumors and talk [around him] take place outside the national team. It doesn't affect us."